Got a PS4? Thanks to the new firmware update, you can now play your PS4 games on your PC or laptop. Here's how it works.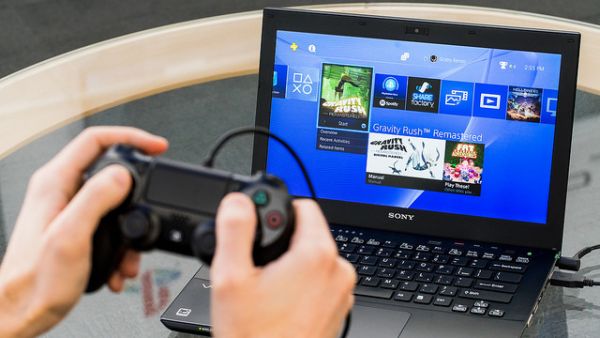 Firstly, you'll need the new firmware update 3.50 for your PS4. You will also need to make sure your PC is running Windows 8.1 or Windows 10 (either 32-bit or 64-bit) and has a 2.67 GHz Intel Core i5-560M Processor or better, 2 GB of RAM or more and 1024 x768 or higher display resolution.
If you'd prefer to do this on a Mac, you'll need an OS X Yosemite or OS X El Capitan, a 2.40 GHz Intel Core i5-520M Processor or better, and 2 GB of RAM or more.
You will also need to make sure the PS4 and your PC (I'm just going to use the term PC here, you can substitute Mac or laptop as you prefer) are on the same network. You can set up remote play over the Internet later. Once they're on the same network, download the Remote Play APP (Windows, Mac) and then connect a DualShock 4 controller to your PC using the USB cable.
Over on your PS4, go to Settings > PlayStation Network/Account Management and choose Activate as Your Primary PS4. If it's already activated, don't mess with it. Then, go to Settings > Remote Play Connection Settings, and make sure there is a check mark next to Enable Remote Play.
Over at your PC, launch the Remote Play App and click on Start. You will be prompted for your log-in details: use the same details as you would on your PS4, wait a few moments, and bang, you're in. If you need to adjust your stream resolution and quality settings, start the app, go to Settings on the left and select your resolution. Below that is the frame rate option as well – you can choose between 30 fps and 60 fps.
Did you get Remote Play working? Let us know in the comments below.