It's no surprise PlayStation is releasing another better version of their flagship console – the PlayStation 4 Neo. This isn't the only version to be released because PlayStation Slim is all set to be released on September 7. Here's 5 things we were able to gather about Neo:
1. It'll be bigger than the PlayStation Slim: This isn't surprising because PS4 Neo will pack more horse power than both the Slim and the original one. It'll probably be smaller than the current PS4 but definitely bigger than the Slim.
2. Price inconsistency: If both PS4 Neo and Slim will be on the market simultaneously there will obviously be a price gap given how much the hardware will differ. The Neo could have a price of $400 to $500 while the Slim will be sitting at around $350 and could drop as low as $250.
3. PS4 Neo isn't the technical juggernaut it is made out to be: According to a leaked document, PS4 Neo's CPU features the same "Jaguar" core as original PS4, but at a higher frequency. It will have eight cores at 2.1 GHZ, which is 1.3x faster. The GPU uses improved version of AMD GCN CUs, featuring 36 CUs at 911 MHz (2.3X FLOPs). The Memory of the new console will feature 8GB GDDR5, which is same as the original PS4 but the new one will have a higher bandwidth – 218 GB per second at 1.24x. The HDD will be same as the original PS4. As such Sony don't really want their console to up its predecessor by a lot. That means there won't be any Neo exclusives as they wouldn't want to feel their original PS4 owners left out.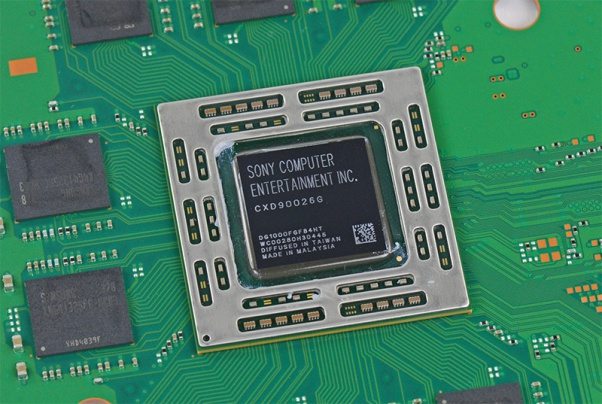 4. Neo will complement the PS4: President and CEO of Sony, Andrew House, says in an interview with the Financial Times, that Neo and Slim will be sold side by side with Neo costing more than the Slim and aiming the 4K and ultra-HD market of gamers. Video games on Neo will be supported by the original PS4 as well. Both PS4 versions will also support VR.
5. PS4 Neo won't be releasing anytime soon: It goes to show that selling Neo alongside PSVR won't give any incentive to buyers to buy the latter one. So, selling the premium-priced high spec console somewhere around 2017 makes sense. Playstation VR will hit the markets around October of this year while Slim and Neo are formally set to be announced at an event on September 7.
For more details regarding Sony's new consoles and PS4 news in general, stay tuned to MobiPicker.