Designed for playing professional eSports tournaments, the Razer Raiju is equipped with advanced controller customization and ergonomics. The officially licensed controller is available now and has several unique features.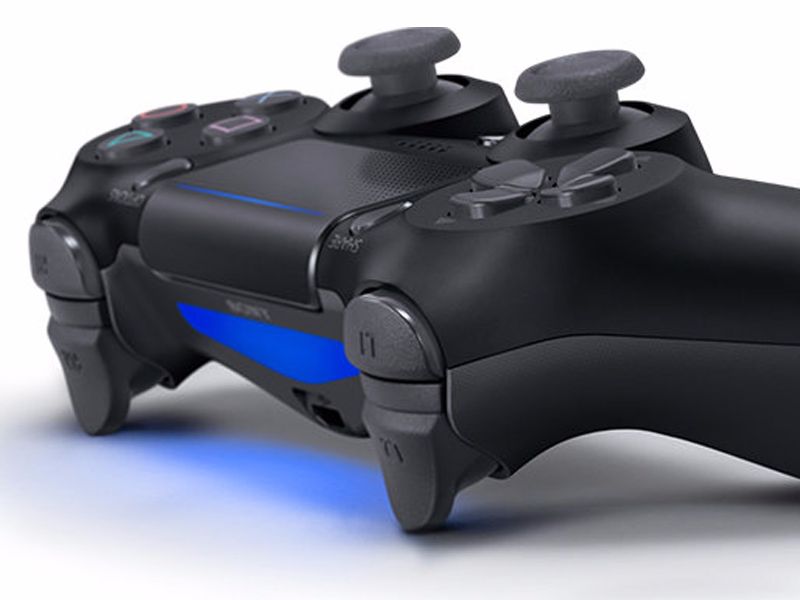 Razer Raiju is the new Pro controller for the PS4
This is the officially Licensed Razer Raiju pro controller for the PS4. It has extra Hyperesponse triggers and bumpers. The controller also has onboard control panel for profile customization and audio adjustments on the fly. And finally, it also has trigger stop switches and hair-trigger mode. Custom profiles to store your player preferences- plus a quick-control panel to ensure swift adjustments on the fly. Dedicated headset volume, 3.5mm headphone jack and mic-mute controls built in.
Those shiny buttons of this controller will fit perfectly in the Dualshock 4 instead of those mate buttons. Dualshock 4's shape is very good but they need to add vivid colors like Xbox controller. Anyways, talking about comfortability the Dualshock 4 fits better than the Xone Controller.
There is also the Nacon Revolution Pro Controller. It has an enhanced 46-degree amplitude analog sticks, upgraded with custom firmware for advanced eSports level accuracy and movement. Four custom profiles, configurable via the companion PC app, letting you re-map buttons, assign shortcuts and adjust analog stick and trigger sensitivity, then switch between them to meet the game's demands.
See Also: Fix PS4 Controller Not Charging
Additional, removable weights to ensure the controller sits perfectly in your hands. An eight-way directional pad, 3.5mm headphone jack and four additional shortcut buttons in easy reach. Let us know your thoughts.