The current PlayStation Plus games lineup has been refreshed for the month of April 2017. Now, the PlayStation Plus subscribers can download these free games on their PS4, PS3 and PS Vita consoles. The latest PlayStation Plus April 2017 update has refreshed the premium 'Plus' games list to include Drawn to Death, Lovers in a Dangerous Spacetime, 10 Second Ninja X and Curses 'n Chaos.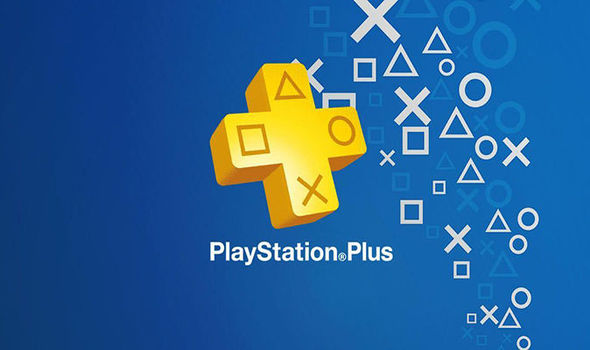 It should be noted that Sony usually removes its previous month's lineup from the 'free' category, so if you have missed Tearaway Unfolded and Disc Jam from the PlayStation Plus March 2017 you might have to pay for downloading them after the PlayStation Plus April 2017 update arrives in your console.
Drawn To Death
Now let's talk about the game that has made it to the headlines of every gaming tabloid, Drawn To Death. Drawn To Death is a multiplayer action game created by David Jaffe who has also given us God Of War.
Drawn To Death is a multiplayer online game that invites you in a bloody battle organized in a realm made entirely of ballpoint doodles where you can enter through the pages of your high-school textbook.
"Brought to life with artistic panache and some truly bonkers character design, Drawn to Death is chaotic four-player fun with a huge emphasis on over-the-top weapons, dynamic environments and a fittingly adolescent attitude to violence – what better place to indulge your inner delinquent?"
Lovers in a Dangerous Spacetime
"Beam up a friend and blast off into the far reaches of a procedurally-generated universe where no two galaxies are alike and where teamwork is the only thing keeping your neon tub afloat."
"While success might not demand the levels of intimacy implied by the title, you'll definitely benefit from having someone you can trust on hand. Failing that, you can always boot up a friendly AI companion instead – to forage for new ship upgrades and abilities, explore distant galaxies and fend off attacks from technicoloured alien monstrosities."
Attention:
Governments and ISPs around the World monitors their users' online activities. Reclaim your freedom with
ExpressVPN
and browse the internet with confidence.
In another news, Xbox One Gold subscribers can now download the following games:
| | | |
| --- | --- | --- |
| Game | Available From | Till |
| Ryse Son of Rome | April 1 | April 30 |
| Telltale's The Walking Dead Season 2 | April 16 | May 15 |
| Darksiders | April 1 | April 15 |
| Assassin's Creed Revelations | April 16 | April 30 |