The News of Project Scorpio's reveal is making waves on the web from over a week. We heard from many sources that Microsoft was planning to reveal the console sometime this week. But now it seems confirmed that the Xbox Scorpio will be revealed on Thursday.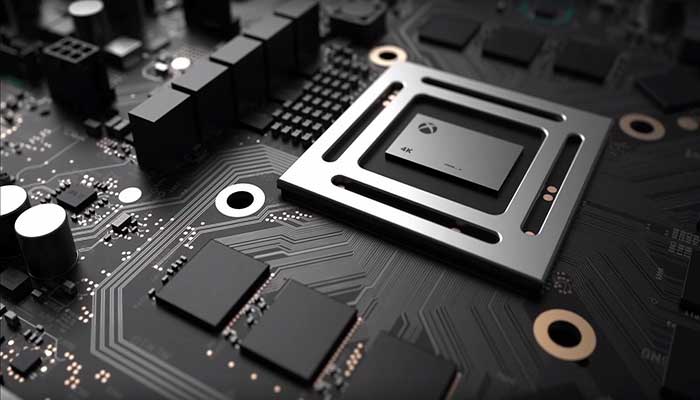 According to a Podcast, Microsoft has plans to reveal all the info regarding the new Xbox Scorpio on Thursday. The reveal will most probably come through Eurogamer or Digital Foundry. There is no special event set for the reveal. This sounds a little bit unusual but we'll have to wait until it all comes true. Check out the podcast tweet below.
Oh wow really, will there be a conference on Tuesday?

— Quickbackhand (@daniel_cartwell) April 2, 2017
While we have to wait and see what kind of super specs the Xbox Scorpio offers, we know it at least looks impressive. According to Insider Shinobi602, "Scorpion things next week, yes. Hardware sounds damn impressive." Shinobi602 was expressing his own words a few days ago.
There was also news about Microsoft's plans to show off the true 4K gaming abilities of Project Scorpio. Microsoft is reportedly going to test Xbox Scorpio's 4K gaming abilities with big titles such as Forza 7, Red Dead Redemption 2, Star Wars battlefront 2, and a number of other first-party titles. As the console is possibly coming out on Thursday, it won't take long for all these first-party titles to be available on the most powerful console Xbox Scorpio.
If the news of Project Scorpio's reveal is true, Microsoft will definitely launch the console globally in this year. As soon as we get more information on the Console and all of the games that are going to be available on Xbox Scorpio, we'll share with you. Stay tuned and keep on visiting for more news.