Upon the release of Xbox Scorpio full specs reveal, it came to light that Microsoft has one less feature on the new Xbox Scorpio than the Xbox One.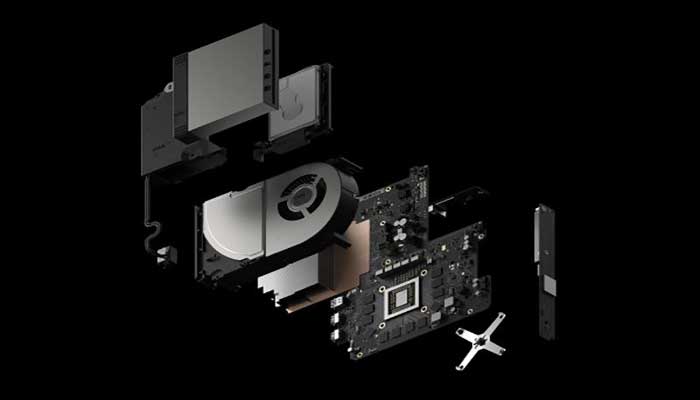 Microsoft recently revealed the Project Scorpio's full specs via the Eurogamer's Digital Foundry. The Digital Foundry revealed that Microsoft's wonderful new console is not going to have the "Kinect Port" on the console.
The good news is the Kinect will still be available to enjoy via an adapter for the console. However, this particular break won't hurt anybody who owns an Xbox One S console. Similar to the Project Scorpio, Xbox One S also doesn't have the Kinect Port and that players who want to use it can have the adapter.
Another, lacking thing in Xbox Scorpio is that it doesn't also have a big power brick. It adds up to the immense power of the Xbox Scorpio with the most compact hardware installed.
The Final Form Factor of the Microsoft's innovative new console is still not revealed. Microsoft has promised to release some more of the info on the Project Scorpio at E3 gaming expo in June 2017.
Project Scorpio Specs
Following are the Project Scorpio's Specs revealed recently by Microsoft via Eurogamers Digital Foundry. The console uses a custom x86 Core processor clocked at 2.3GHz. It offers 40 customized computing units at it's maxed 1172MHz. The rest of the Project Scorpio specs are listed below.
CPU Eight custom x86 cores clocked at 2.3GHz
GPU 40 customized compute units at 1172MHz
Memory 12GB GDDR5
Memory Bandwidth 326GB/s
Hard Drive 1TB 2.5-inch
Optical Drive 4K UHD Blu-ray
It's custom Jaguar-based processor is 31% faster than both of Xbox One and PS4's processors. Scorpios GPU is also 4.6 times faster and powerful than Xbox One. And it's specially designed to run all the Xbox One and Xbox 360 games at native 4k.
Check out the following video by Digital Foundry to know more about the Tech Specs of Project Scorpio.
Microsoft tested it with Forza 7, and the test proved it's faster and powerful than PS4 Pro as well.