Microsoft gave a quick insight into its Project Centennial bridge for Windows Developers, today at Build 2016. Microsoft gave in-depth details at a Build 2016 session today, about this Project Centennial bridge and explained how it would allow the developers to bring their old classic Windows Apps like the Win32 apps into the Windows Store. This bridge will not only allow developers to bring their classic Windows Apps to the Windows Store, but it will also allow them to update the apps via the Windows Store.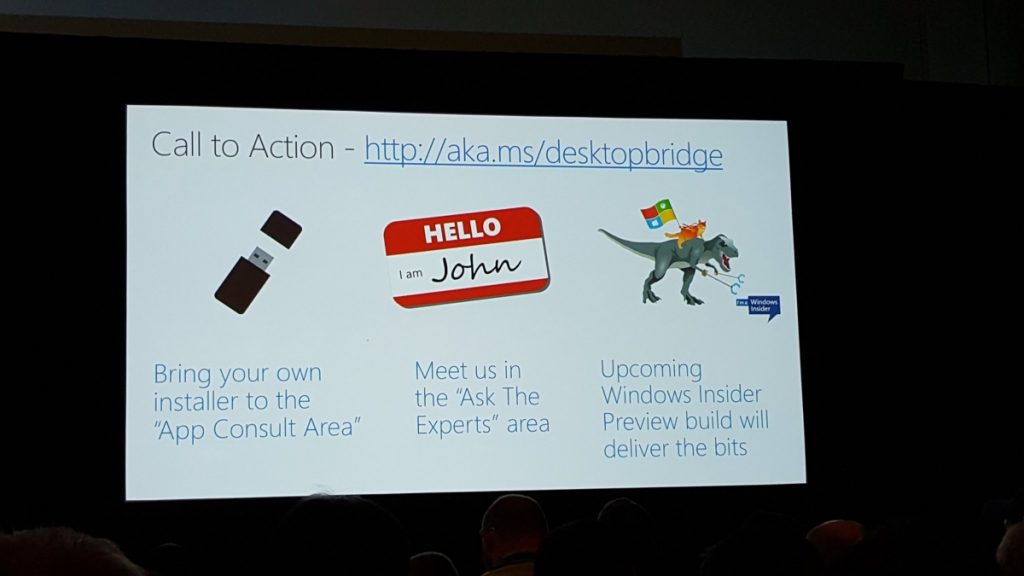 Microsoft also announced that the Centennial will be made available to Insiders in the upcoming Windows Insider Preview build. This is some great piece of news, especially for the developers who would love to see their classic apps on the store.
Next build. pic.twitter.com/RCFWkQnFs5

— Rafael Rivera (@WithinRafael) 30 March 2016
It is still, however, unclear whether the developers would be able to submit their converted classic apps into the Windows Store somewhere in the near future or not, but nevertheless, they would be able to test it in the upcoming Windows Insider Preview build. If you're a developer and wish to know more about the project Centennial here for more details. Stay tuned for more news and updates and do leave your comments below.