Project Cars 2 is due to release in late 2017 by Slightly Mad Studios. The game is dubbed to bring together the essence of true racing spirit in a very pleasant and authentic manner. With all the technically advanced racing vehicles, beautifully crafted visuals and advanced mechanics, it is said to totally change the way we look at racing games.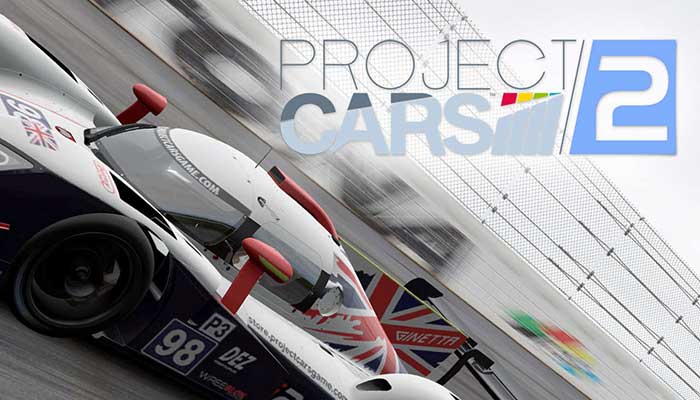 Recently, a quote from the Slightly Mad Studios Director Stephen Viljoen was posted on a Dutch Website GamersNet in which the director mentioned that the Project Cars 2 will run at native 4K and 60 fps on Microsoft's newest console the Xbox One X. He also mentioned that the development teams is still working on the final specifications for the PlayStation Pro consoles. Following is Viljoen's quote from the Dutch website;
"Yes, Project CARS 2 will run 4K/60 natively on Xbox One X. […] We are not ready to define the exact resolution on PlayStation 4 Pro yet."
This was indeed great news for all those who've been waiting for the game since long. The release confirmation of the Xbox One X even made this particular news one of the most trending ones. However, it remained a big news until Ian Bell from Slightly Mad Studios refuted Viljoen's quote saying that it won't be possible.
According to Bell on GTPlanet Forum, Stephan Viljoen's misquoted it all. He stated in the post that We're still running at less than the 60 fps at 4K. This will remain the same until the studio drops  livetrack along with a host of various other things. Following is his quote from the GTPlanet Forums.
"Yup, this was a misquote. We're running sub 60 FPS at 4K and we'll probably always be unless we drop livetrack and a host of other things… We'll probably upscale from something very reasonable."
On the forum, Bell was asked about the game be ever locked at 60 fps on consoles. Following was Bell's reply;
"We don't like the term 'locked'. It would put us in first party territory where chest beating is more important than a great experience. We'll be 60 most of the time in normal racing. We'll push the consoles to and beyond their limits for more interesting racing. Even if that means dropping a few frames."
Based on what Ian Bell said, we can clearly see that the game will only run at lower than the native 4K and it will also be slower than 60 fps. This could even happen on the Xbox One X and on PlayStation 4 Pro as well.
So, all those fans who've been waiting for the game to arrive so they can enjoy it on native 4K and at 60 fps, this is kind of a disappointing news. They'll definitely have to resort back to the PC version of the game if the truly want to enjoy it.