"Prison Break" Season 5 Episode 9 spoilers indicate that Sara (Sarah Wayne Callies) and Mike, her son are facing a serious threat from none other than Jacob (Mark Feuerstein). Also known as Poseidon he is the husband of Sara who is quite crazy and is ready to do anything to get his son and wife back. How will Michael save her from Jacob?
The upcoming finale episode titled, "Behind the Eyes" the whole story will revolve around the trio of Sara, her crazy husband, and Michael. According to the synopsis for "Prison Break" Season 5 Episode 9, Jacob has made up his mind to get Sara and his son, Mike back and now he will do anything to make sure that they are back with him, reports The Christian Post.
Will Jacob Kill Michael in 'Prison Break' Season 5 Episode 9?
Everyone now is aware of the identity of Jacob as an ex-CIA agent and he too is ready to kill Michael (Wentworth Miller) to ensure that Sara belongs to him completely. On the other hand, Michael is well aware of the intentions of Jacob and he now needs every help to save his family from Jacob's devious plans.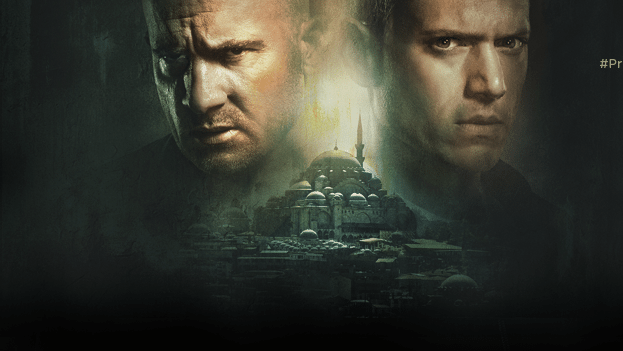 Lincoln (Dominic Purcell), brother of Michael is quite aware of the situation and is ready to support him. Somehow he feels guilty for the fact that the whole situation is because he abandoned Sara when Michael was supposed to be dead. Had he been with his sister-in-law during those times, she might never have got involved with Jacob and the whole problem would never have occurred.
The spoilers for "Prison Break" Season 5 Episode 9 suggest that Lincoln would help Michael until the end to save Sara and Mike from the clutches of Jacob. However, Jacob is a dangerous man and both Lincoln and Michael are aware what can happen.
Will 'Prison Break' Season 6 Happen?                          
According to Inquisitr, the finale episode may end in a cliffhanger with either Jacob or Michael possibly dying. Does this mean the serial will be renewed for another season or will the finale episode of Season 5 will be the last one?
"Prison Break" Season 5 finale Episode 9 will air on Fox at 9 pm on May 30.
Also Read: 10 Best Sites to Watch Free TV Shows Online