Pikotaro, the man behind the recent YouTube hit, PPAP, claims he hasn't earned a single cent (or better to say yen) from his hit single. The song is the shortest single ever to hit the Billboard chart, it managed to gather more than 90 million views until now.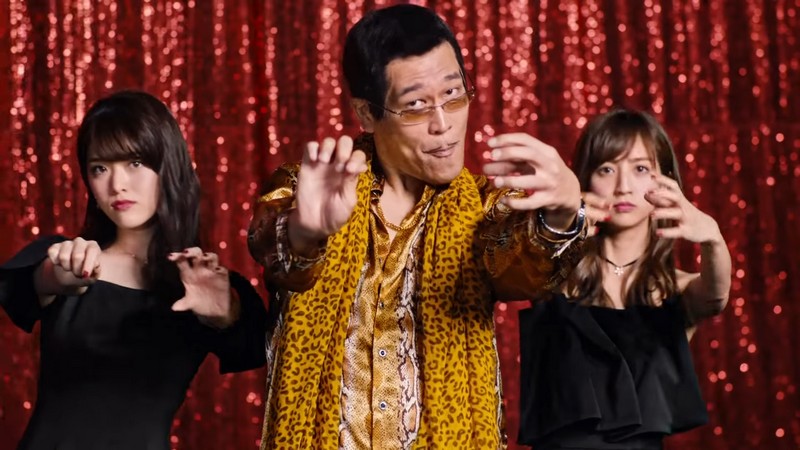 Pikotaro shared his failed success of monetizing the song on Japanese TV show Nonstop, where he said that, although he's famous all over the world, the song didn't manage to earn him any money. "About that, I haven't even earned a single yen," Pikotaro answered after the host asked him if he's doing well financially after the song exploded on YouTube. He continued, stating "Think about it. You didn't know about it [PPAP] until recently, right?" Well, maybe Pikotaro will earn something, now after he shared details about the song being a financial fail.
踊る設楽さん、嬉しそう#ノンストップ pic.twitter.com/LDekFk7HFi

— いーづ (@iizu877ap) November 23, 2016
Japan saw the opening of PPAP Café earlier this month, hinting that Pikotaro may see some money after all. If PPAP Café management don't give him any money, he can always sue them, right?
https://www.youtube.com/watch?v=0zzA6fd1PzY
Also, Pikotaro recently started appearing on TV in Japan, as well as in commercials, another nice way of getting some yens (especially in Japan, where celebrities can make piles of money from commercials). Well, at least he'll earn some money from that, and on top of everything, the guy appeared on Sesame Street (Japanese version), and that's something. Right?
Source: Kotaku