As we are coming close to the premiere of Vikings Season 5, updates have started swirling up that making of Season 6 is presently in full swing. Cast members of the series have been sharing snaps behind the scenes to let the viewers know that the production is vowed to bring the next season on time.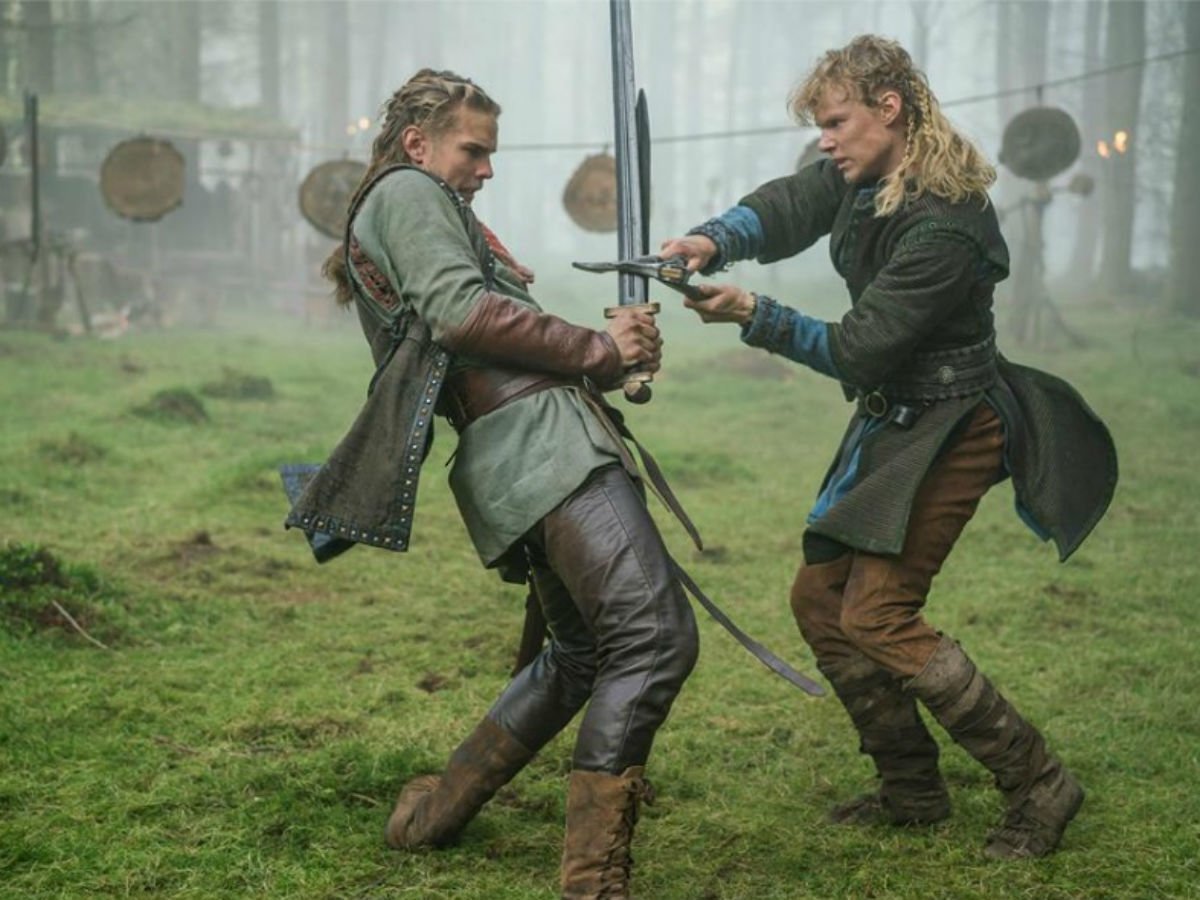 History has renewed Vikings Season 5 and Season 6 for 20 episodes. This has become an exclusive series for renewing its sixth season before the premiere of its fifth season. In the meantime, the avid viewers of historical drama series are eager to know what it has in store for the fifth season.
Vikings Season 5 spoilers suggest that the premiere episode will commence with Ivar the Boneless (Alex Høgh Andersen) declaring his leadership over the Great Heathen Army. On the other hand, Lagertha (Katheryn Winnick) reigns as Queen of Kattegat. The upcoming episodes will deal with a big battle between Lagertha and Ivar. Fans may get to see more big killings in the episodes filled with battles, but International Business Times Australia gives a hint that Lagertha and Ivar will probably be alive to be seen in the sixth season.
The Dark Tower actress Katheryn Winnick will make her directorial debut in Vikings Season 6. This announcement also created a rumor surrounding her character's possible death in Season 5. Whether Lagertha will survive or not till the last episode of the upcoming season will remain a controversy itself.
However, a new poster released a week back seems to tease the death of two main characters. Lagertha, the Queen of Kattegat was shown in trouble at the end of the previous (fourth) season. It was revealed that she would be murdered by one of Ragnar Lothbrok's (Travis Fimmel) sons. Meanwhile, if you look minutely at the poster, you will find two characters missing in it. The poster has no sign of Hvitserk (Marco Ilsø), who is the second son of Ragnar with Aslaug (Alyssa Sutherland). Astrid (Josefin Asplund) may also be murdered by Harald Finehair (Peter Franzén).
Never miss the premiere of Vikings Season 5 on Wednesday, November 29, 2017 on History.