Like Netflix, last year we saw the birth of Popcorn Time which uses the BitTorrents as a technology to stream the movies for PCs, Macs, Linux and Android. Now the same technology is expected to stream premium quality porno movies through an appropriately titled website PornTime.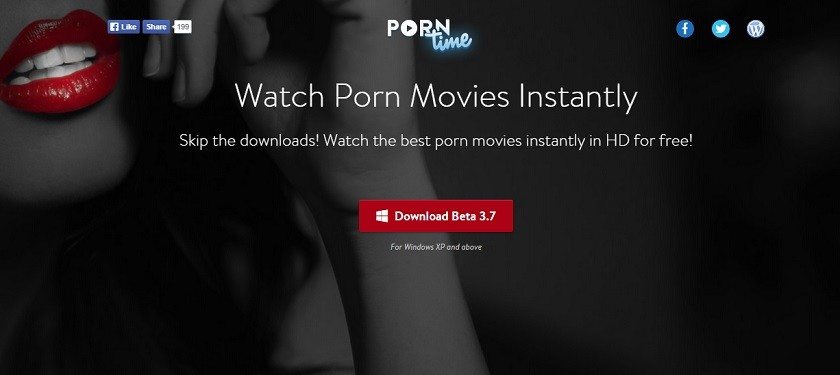 [quote_box_center]Tech wise, there's not much different here than with Popcorn Time: the app grabs torrent files, and then both downloads and streams the torrents on the fly.[/quote_box_center]
Windows, Mac and Linux are currently supported by PornTime, but we look forward to an Android and iOS support in coming fortnight. As expected this app will not be officially on offer through Google Play, however can be downloaded from the PornTime's website.
According to a developer of the service in a talk with VentureBeat:
[quote_box_center]Porn Time works exactly the same as Popcorn Time does, only the content is all porn. Porn Time users can enjoy the latest, hottest porn movies instantly and in HD quality, with just a click of a button. Just like with Popcorn Time, the content can be cast directly to the big screen with Chromecast or Airplay.[/quote_box_center]
The road is not easy for PornTime to flourish as free porn is already available on the internet through various websites. But it may give an access to much better content and titles that might not be available anywhere else. Unlike the traditional video streaming websites which embed the videos into the site, PornTime will definitely have to make its way through alternative methods like Chromecast and Airplay as suggested in the company's talk to make this service a hot one. Also with coming up of Android app support it will scale new heights.