Pop!_OS had first surfaced a few months back and the only thing we knew at that time was that System76 was working on it. The Linux based OS had entered beta stage last month and now it has gone official with its first stable release. The Pop!_OS releases will follow the version numbers of Ubuntu.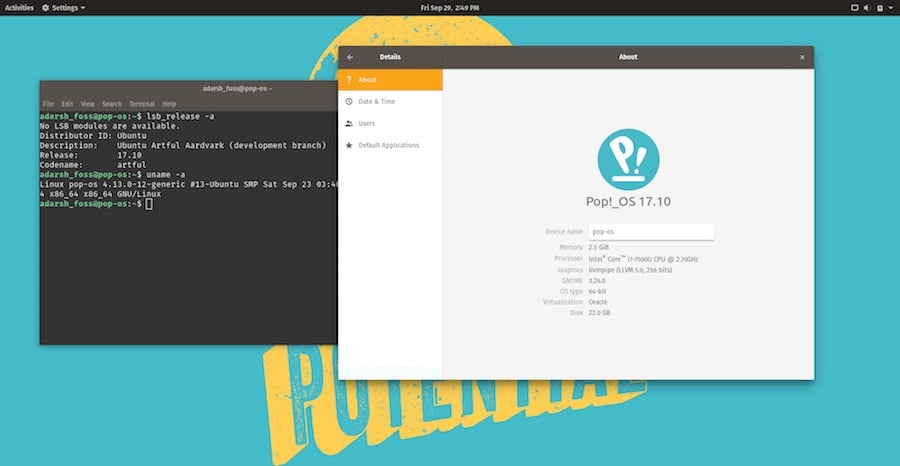 Released on October 19th, the Pop!_OS is based on Ubuntu 17.10 OS and has been designed for developers. System76 has created the Pop!_OS based on Ubuntu to gain some control over the OS that its systems come pre-loaded with. After the shift to GNOME from Unity, System76 found it hard to take control of the user experience its customers get on its systems.
On the inside, the OS still remains to be Ubuntu with the desktop environment as GNOME. But System76 has customised the Pop!_OS for better software experience and changes are somewhat cosmetics. They include fonts, themes, icons, and other stuff. As mentioned earlier, the Pop!_OS was available as a beta last month and these features have already been tried and tested by the interested crowd.
In the future, too, the Pop!_OS releases will coincide with the Ubuntu releases. There will be two stable releases of the Pop!_OS every year just like Ubuntu and beta testing will continue before each release. GNOME has given Ubuntu a distinct and minimalist feel, which System76 took advantage of for developing the Pop!_OS. By default, the OS will make use of X display and an option for Wayland. We might see a few more changes to the OS with its future releases.
The stable release for Pop!_OS has now been released and can be downloaded from this link. The file size will differ based on the system configuration and it can go up to 1.91GB for Nvidia. In case you want, the mentioned link also provides the details instruction on how to install the Pop!_OS 17.10 on your system.