"Poldark" star Aidan Turner who plays the lead role of Ross Poldark in the series may not be the father of the baby of Elizabeth Warleggan (Heida Reed). Also, check out the recent hint given by the lead star related to the fourth season. When can fans expect the third season to air?
Series Writer Says Ross Did Not Father Elizabeth's Baby!  
Fans have been expecting Ross to be the father of the baby of Elizabeth in "Poldark." Many even speculated that the upcoming season 3 will show him changing nappies with Elizabeth. But that is not the case. According to Debbie Horsfield, the writer of the BBC series, Ross aka Aidan Turner may not be the father.
Debbie says that the book does not clearly say that the baby has been fathered by Ross. Rather there is a lot of ambiguity and drama in the statement when it comes to referring to the baby's father, reports Metro. According to the writer, it would certainly enhance the drama in "Poldark" Season 3 and make everything more interesting.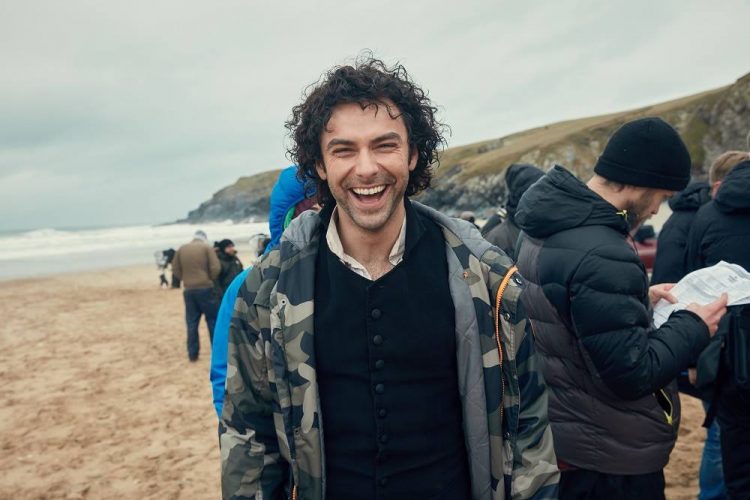 However, right at this stage, the book by Winston Graham on which the series is based does not indicate so. It means that Ross may or may not be the father of Elizabeth's baby. It also indicates that the suspense related to the paternity of the child will continue to haunt the viewers in "Poldark' Season 3.
Ross And Demelza To Discuss About Elizabeth In 'Poldark' Season 3   
While revealing the twist in the series during the BFI & Radio Times Festival in London, Debbie said that there is a possibility that Ross and his wife Demelza (Eleanor Tomlinson) may talk on the issue of Elizabeth. However, Debbie personally feels that the couple should never discuss it and steer clear of it.
Incidentally, Aidan Turner let slip one of the most-awaited news accidentally during a recent interview. The actor said that the shooting for "Poldark" Season 4 will begin in September indicating that there is definitely going to be another season, reports The Guardian. The third season of the franchise will air in June on BBC One.
Also Read: Best Sites to Watch Free TV Shows Online