The viewers in the mid of a hiatus until 'Poldark' Season 4 hits the small screen. The viewers seem to be quite disappointed to know that some of the characters will have to go or won't be seen in the upcoming season.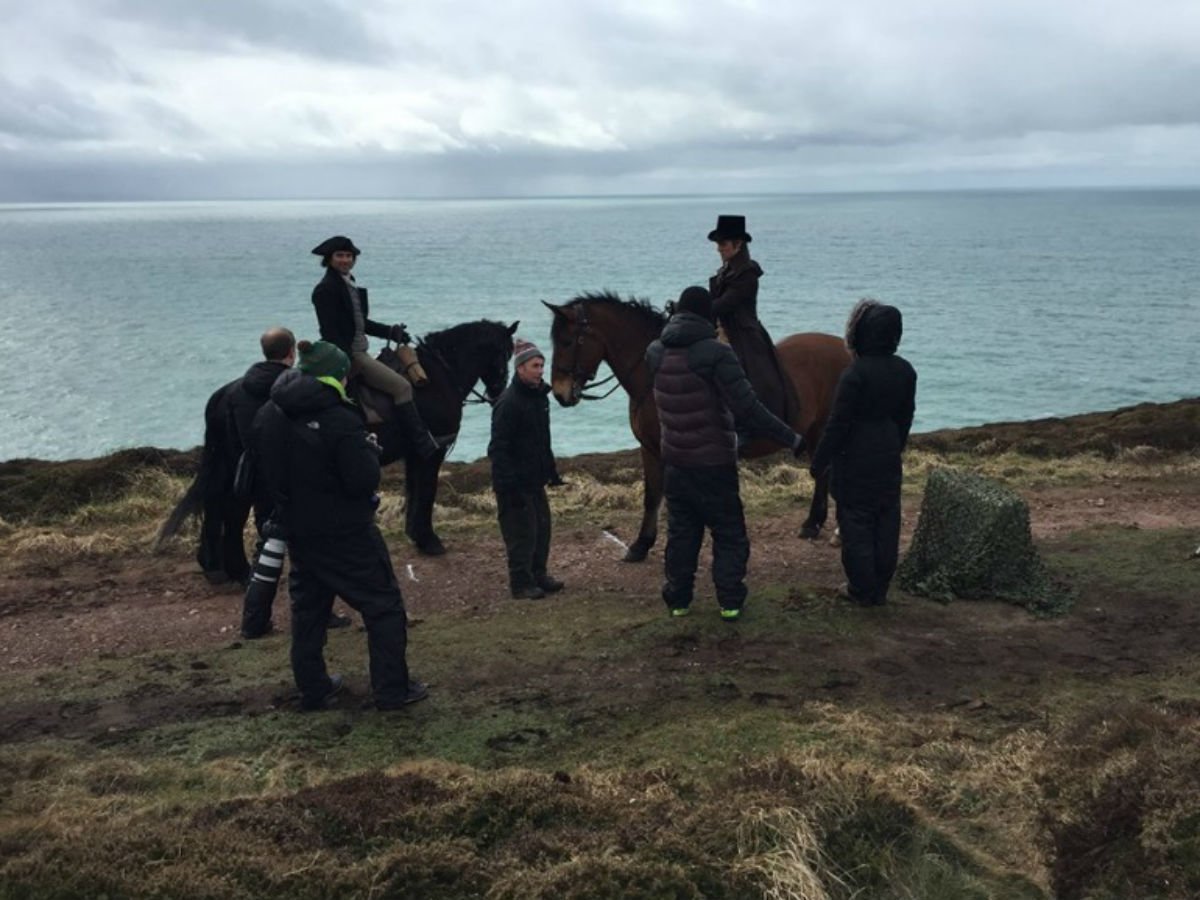 The episode 9 of 'Poldark' Season 3 that was aired on last Sunday, August 6 closed on a note: Demelza Poldark (Eleanor Tomlinson) cheated on Captain Ross Poldark (Aidan Turner) with suave. According to Digital Spy, her infidelity remains a secret till date.
'Poldark' Season 4 spoilers state that Ross' personal life may be in trouble but his career has taken a new turn. He has embraced and welcomed his role as the people's hero. He contemplated to pursue his career in politics and take down the preference of Jack Farthing's George Warleggan from within the belly of the beast.
There is so far no confirmation on the premiere of 'Poldark' Season 4. As far as the shooting of season 4 is concerned, the lead actor Aidan Turner previously said that the filming was scheduled to be commenced in September. He also notified that filming would take place in South West of England in Cornwall. Apart from the location Cornwall, the filming will be accomplished in Wiltshire, Bristol and Somerset.
The sources also revealed that the highly-anticipated premiere episode of 'Poldark' Season 4 might be aired in the summer of 2018 but so far nothing is confirmed. However, we have come to know about the actors who will be seen on the screens – Aidan Turner as Ross Poldark, Eleanor Tomlinson as Demelza Poldark, Christian Brassington as Reverend Osborne Whitworth, Ruby Bentall as Verity Blamey, Ellise Chappell as Morwenna Whitworth, Sean Gilder as Tholly Tregirls, Jack Farthing as George Warleggan, Luke Norris as Dr. Dwight Enys to name a few. Stay connected with us to get more updates on the series.