"Poldark" Season 3 will release on BBC in June. The broadcasting spokeswoman confirmed the news about the release. Reports also indicate that fans will get to see Aidan Turner's Ross once again in the shirtless avatar. And the story will unveil new characters, conflicts, passion and feud. Check out details!
BBC Confirms 'Poldark' Season 3 Release Date
The BBC spokeswoman recently announced that they have started the shooting for "Poldark" Season 3 much earlier. It indicates that the show will be back sooner. According to her, fans can expect to watch the third installment of the popular series on Sunday nights in June, reports Cornwall Live.
Incidentally, the move is to avoid a clash with the famous hit period drama "Victoria" on ITV which is equally popular. Moreover, Aidan Turner, the actor who plays the lead role of Ross in the series also confirmed on a radio show recently that he has wrapped up shooting for "Poldark" Season 3.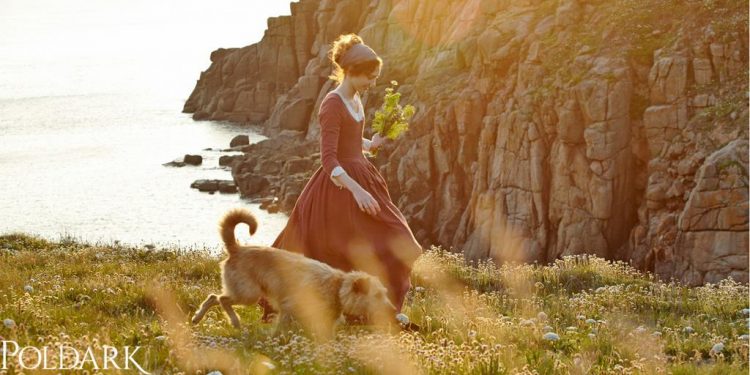 He also hinted to Dave Fanning on RTE Radio that further seasons of the series are also possible, although he warned that BBC has not yet confirmed it. When questioned about a naked Ross in the upcoming season, Turner said that for him a shirtless Ross is not a big deal.
 Huge Armitage To Make Huge Impact
The upcoming "Poldark" Season 3 will not have actor Kyle Soller return as his character Francis Poldark died in the last season. However, viewers will get to see the aristocratic character of Huge Armitage played by Josh Whitehouse with full aplomb. Armitage will make a significant impact on Turner's Ross and his clan, reports Hofmag.
While talking to the media sources, writer of "Poldark" Season 3, Debbie Horsfield said that they are eager to kick off the new season that will introduce new characters and a story that will reach new heights of passion, feud, drama, and conflict.
She even hinted that even though Ross is older, he is not that wiser and hence his stupidity or carelessness may make him lose his loved ones. It means viewers are yet again going to be treated with a roller-coaster ride of emotions and struggle in "Poldark" Season 3.