After a long hiatus, 'Poldark' season 3 is finally back and now we all are waiting for episode 4 to be aired on upcoming Sunday, July 2. The ongoing saga in this British-American drama television series seems all set to take another twist in the upcoming episode(s).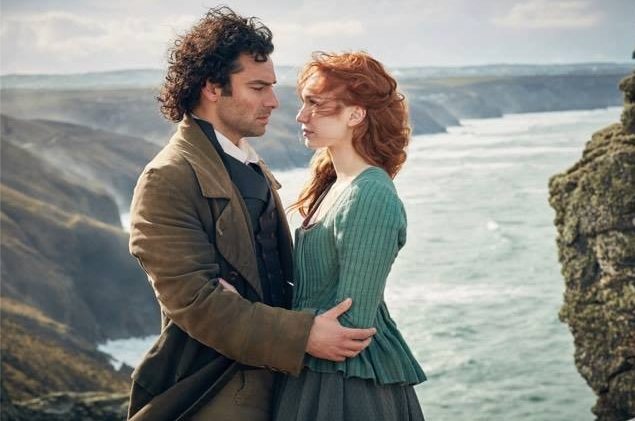 After the airing of episode 3 of 'Poldark' season 3, a preview for next week's episode 4 hinted that there would be more drama surrounding the identity of Elizabeth Poldark Warleggan's (Heida Reed) baby. The short teaser released showed Aidan Turner's character Ross Poldark and Geroge Warleggan (Jack Farthing) having a tensed discussion in which the former questioned, "How do you sleep at night?" In a revengeful tone, George smartly replied, "Perhaps you should ask Elizabeth." Probably he tried to hit that he was aware of the secret between Elizabeth and Ross.
According to Express, George may be suspecting that the child has no genetic link with him and could be that of Ross. Now the question is if Ross is the actual father of Elizabeth's baby, what would be the consequence when George will be completely sure?
It seems the romance in 'Poldark' season 3 is running comparatively show that previous seasons as most of the couples are either far away from each other or having an unstable relationship. After Ross' disloyalty or infidelity, his relationship with Demelza Poldark (Eleanor Tomlinson is not like before. On the other hand, Dr. Dwight Enys (Luke Norris) is presently on the battlefield while her wife is living at home eagerly looking for his return. However, there is still a ray of hope for the viewers to see romance because Ellise Chappell and Harry Richardson's characters (Morwenna Chynoweth and Drake Carne respectively) will be seen the first time in the series.
Don't forget to watch episode 4 of 'Poldark season  3 that is slated to hit the small screen on Sunday, July 2 on BBC One.