Images of Sapphire's forthcoming Radeon RX 500 series graphics cards have surfaced online — courtesy, the folks over at VideoCardz. This new lineup consists of the brand new NITRO and PULSE series graphics cards, both powered by the Polaris GPU.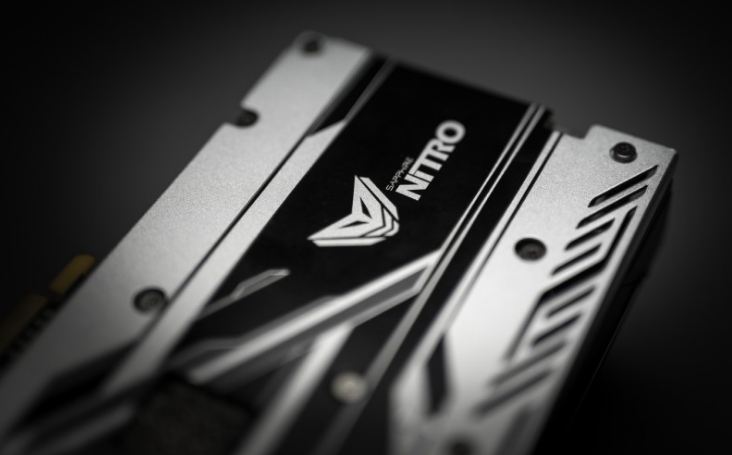 The leak shows off six different Sapphire Radeon RX 500 series cards, of which four are powered by the full Polaris 20 XTX configuration and will be known as the Radeon RX 580 series. The other two will be powered by the Polaris 20 XL GPU and they will flaunt the branding Radeon RX 570.
Sapphire Radeon RX 580 Nitro+
The Sapphire Radeon RX 580 Nitro+ will come in both 4GB and 8GB variants. This new model will flaunt a factory overclock, whereas the memory will be configured at 8.0 GHz. The card is likely to lock horns with the NVIDIA GeForce GTX 1060 (updated models) that feature 9.0 GHz memory.
When it comes to the design, the Nitro+ variant boasts a matte black shroud with dotted textures dominating the front. The card brings you two 90mm fans with the side of the shroud sporting a LED backlit RGB logo.
The back of the card, meanwhile, offers a black and silver colored backplate that enhances the charm of the card and looks a lot sleeker compared to the previous variants. Both the cards have an 8+6 Pin power configuration at heart and their display outputs include one HDMI, one single DVI, and three DisplayPort connectors.
Sapphire Radeon RX 570 Nitro+ and Pulse Series
Meanwhile, the Sapphire Radeon RX 570 Nitro+ will come only in 4GB variants. It will come with factory OC and 7.0 GHz memory. This new model will be competing with NVIDIA's GeForce GTX 1060 3GB variant that will soon launch with higher clock speeds.
As for the design, the Nitro+ model will have more or less the same characteristics as the Sapphire Radeon RX 580, barring that it will be powered by a single six pin connector. The assembly is fairly strong given that they boast a dense aluminum fin array with a couple of heat pipes extending from the surface of the GPU. Display outputs comprise one HDMI, one single DVI connector, and three DisplayPort.
Finally, the Pulse comes with a very standard design. It is actually a slightly improvised variant of the Nitro+ and has fewer heat pipes, a different backplate design, as well as a single six-pin connector for power delivery.