WE CAN'T BELIEVE IT. Croagunk of all Pokemon has been revealed as the third DLC character for Pokken Tournament. Personally, we don't like the character selection but it makes sense where the devs are coming from. Croagunk was a popular Pokemon in the Diamond and Pearl anime.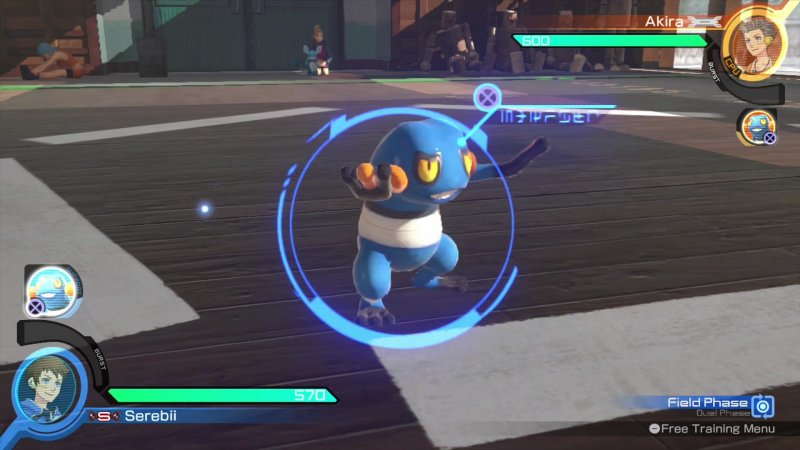 Croagunk revealed as third DLC character for Pokken Tournament
Now the question is who will be the fourth DLC Pokemon for the game. If they were to scrap Empoleon, we feel like Greninja would be the next in line. Croagunk kinda reminds us of Smash 4 Wario in a sense. We don't feel like he's a waste of a slot and we finally have a true poison type rep. Also, we don't really count Gengar because it's only poison type move is Sludge Bomb.
We would hope they are using empoleon as a placeholder for primarina, the SuMo water starter. She wasn't revealed at that point and they didn't want to spoil her, or maybe she didn't even have a name at that point. We'd also LOVE if the 4th Pokkén DLC character was Incineroar. But since there's a lot of fire types in already, we guess Decidueye will do. If it isn't a gen 7 rep then its probably gonna be Greninja/Ash Greninja.
Bandai Namco stated that they were trying to divert from smash in terms of Pokémon on the roster, that's most likely why we don't have Greninja or Jigglypuff. It explains why we had some "questionable" choices like Chandelure. But it is nice to see another unevolved Pokémon on the roster that isn't a Pikachu.
Pokkén Tournament is a fighting video game developed by Bandai Namco Studios and published by The Pokémon Company. The game combines gameplay elements from Bandai Namco's Tekken series with characters from Nintendo's Pokémon franchise
Let us know your thoughts about Pokken Tournament in the comments.