In keeping with the Hawaii theme that they've got going on, it seems that Pokémon Sun and Moon's Alola region will in fact be composed of multiple islands that you will travel through, Siliconera reports. The news originates from the games' Amazon pages, which have already gone online, retailing the game for approximately $40 each.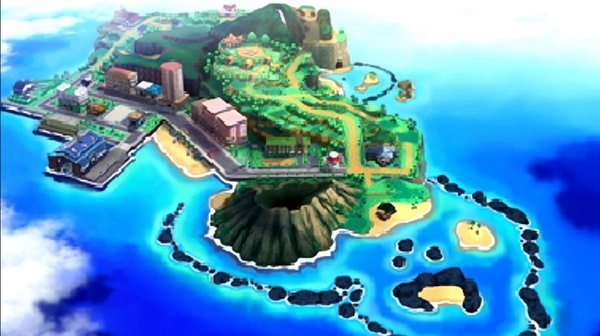 Pokemon Sun and Pokemon Moon will launch in the US November 18th, 2016 exclusively for the Nintendo 3DS family of systems. Embark on a new adventure as a Pokemon Trainer and catch, battle, and trade all-new Pokemon on the tropical islands of a new Region and become a Pokemon Champion!
As the Amazon description above states, you will be exploring the "tropical islands of a new Region". We can already see 4-5 islands in the screencap above, but it looks like there's only one major island, with the others being mainly uninhabited. Perhaps we're going to see other inhabited islands soon and that this isn't the full map of the Region? It certainly looks a tad small.
Pokémon Sun and Moon will release on November 18th, 2016 for the Nintendo 3DS family of consoles. We've previously done a feature collating absolutely everything that's known about the titles so far. Also, Rowlet is the best starter. Just saying. Let us know what you think in the comments.