A special edition of the new Nintendo 3DS XL has been revealed. It will be a Pokemon Sun and Moon themed Nintendo 3DS XL. It will be released ahead of the debut of the next game on October 28 for almost $200. The release date is exactly 3 weeks before the release of Pokemon Sun and Moon.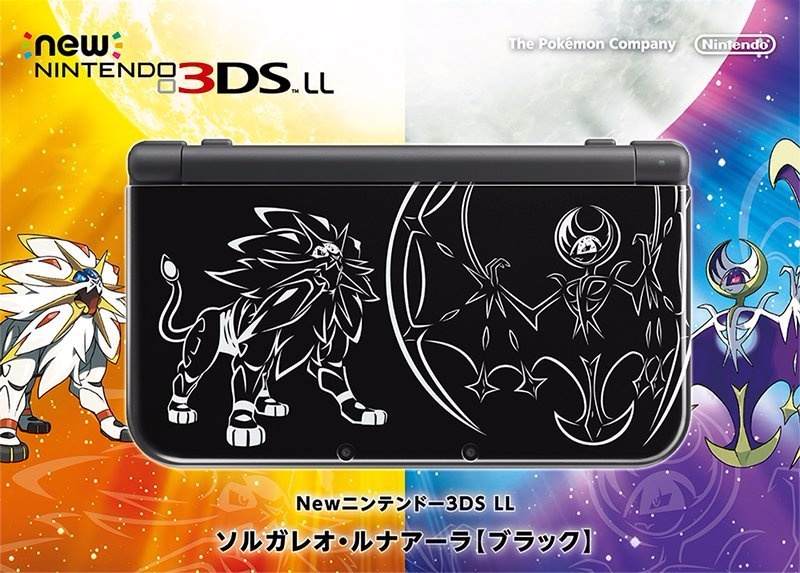 Nintendo 3DS XL Special edition will launch on October 28
Pokemon Sun and Moon will be releasing on November 18 but players can get a chance to prepare for the upcoming adventure by buying the new Pokemon Sun and Moon themed hand-held console.
Before this two Special Edition New Nintendo 3DS LL (XL) models were revealed for a Japanese release on 18th November. Neither of the models will come with Sun or Moon pre-installed. However, they do celebrate the upcoming games and were set to arrive on the same release date as the game. The black model features new Legendary Pokémon Solagaleo and Lunala, while the other shows off Pikachu.
Nintendo will also release a Pokemon Sun and Moon dual pack for $80 which will include both games and unlock a hundred Pokeballs each. We also expect that Nintendo releases a similarly themed Nintendo NX console. They might announce such a console quite soon.
Pokémon Sun and Pokémon Moon are the first pairs of games of Generation VII. They are two upcoming role-playing video games in the Pokémon series developed by Game Freak and published by Nintendo for the Nintendo 3DS handheld game console. Generation VII is the second generation of the Pokémon series to be exclusively 3D and the seventh generation overall. It was announced on February 26, 2016 with the announcement of Pokémon Sun and Moon. This generation starts with Pokémon Sun and Moon in November 2016.
For all your Nintendo 3DS XL News and Updates, stay tuned to MobiPicker.