So far we know very little about Pokémon Sun and Moon. Apart from a few very brief screen captures of concept art, and the fact that the games will be coming out in Holiday 2016. Apparently, we will be getting some new details on the games very soon.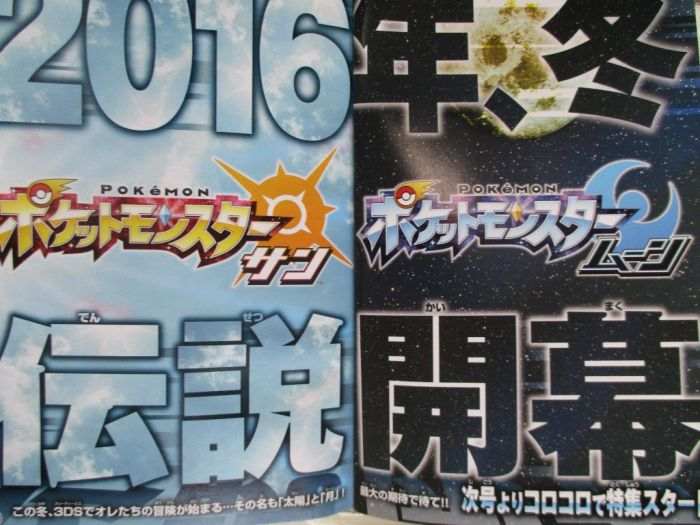 According to the Japanese magazine CoroCoro, special features on Sun and Moon will begin starting next month. The big kanji up above read "伝説" (legend) and "開幕" ('raising the curtain', or the opening of an event). The kanji on the top simply reads out the game's release date: Winter 2016.
The next issue of CoroCoro magazine will be released on April 15th 2016, so strap in, because we have a whole month to wait out before we get any new info on the game. There will also be info related to the Pokémon movies, and something about "Pokémon Elections".
We have previously speculated on what Mega Evolutions Pokémon Sun and Moon could have. We've also pointed out why the games might be set in a tropical location this time around (hint: coconuts).