Now it's time to talk about the dark side of the Pokemon Sun And Moon Data Mining Leaks. We are of course talking about the hacking, breaking of the game and all other crazy stuff. Currently, a YouTuber noticed that the game looked much better without the black borders. So, he patched the game to run without those lines and the game arguably looks better. The game definitely looks more crisp, bright and pretty.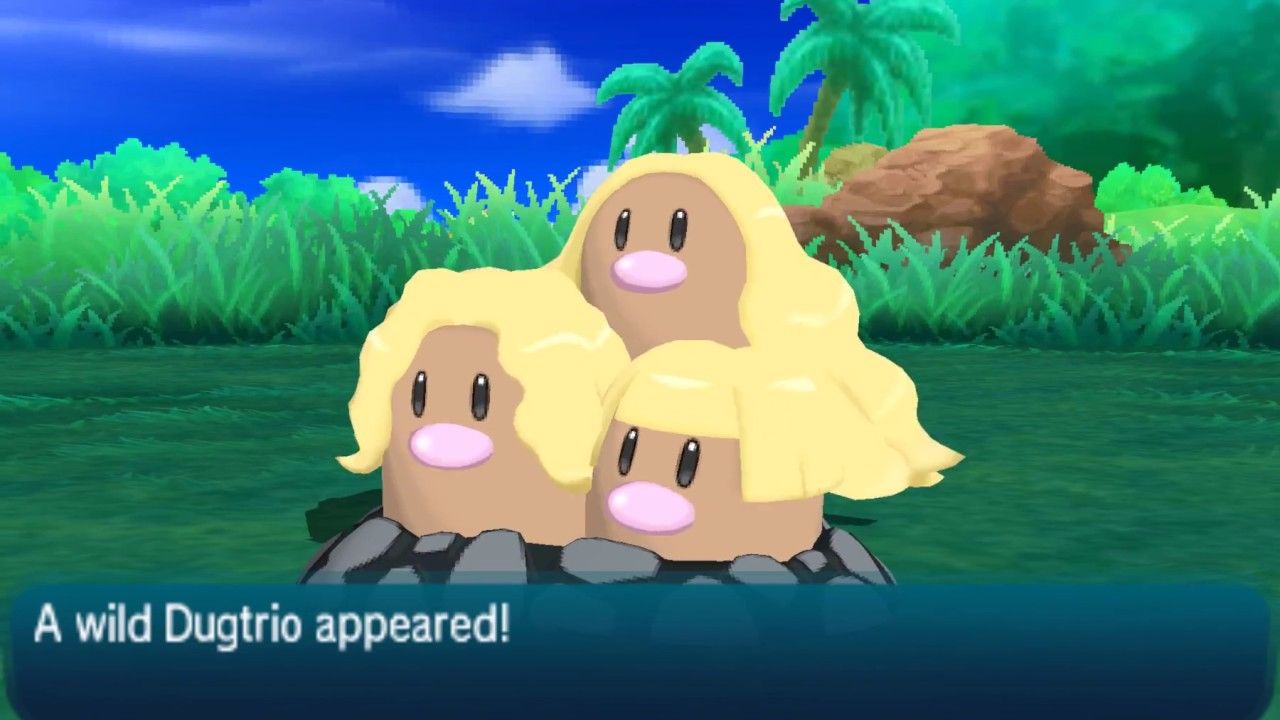 Pokemon Sun And Moon Data Mining Leaks have a negative consequence
Data miners can patch in whatever they want into the demo like the line removal patch we mentioned earlier. So, for example these hackers are now able to make Alolan Dugtrio spawn more frequently, thus rendering its status as a rare Pokemon obsolete. But this is just the beginning.
Save editing allows you to modify your Pokemon. Keep in mind, that simply data mining to reveal game secrets is not a bad thing but doing that to get better stats is effectively cheating. The rules of Pokemon VGC explicitly state that players can't compete with modified Pokemon. Anyways, devs thought they could prevent Save Editing by adding another layer of encryption but that obviously didn't work.
So, we do know that devs don't want hackers to open up their game but they seem to be very bad at making sure of that. It turns out they accidentally left some screw-ups in the code that allowed hackers to easily figure out the encryption. However, the whole process did take them a day and a half.
Pokémon Sun and Pokémon Moon are upcoming role-playing video games developed by Game Freak and published by Nintendo for the Nintendo 3DS. They are the first installments in the seventh generation of role-playing games.
Let us know your thoughts on the Pokemon Sun And Moon Data Mining Leaks so far.