We finally have our first officially revealed details on Pokémon GO, the upcoming free-to-play mobile Pokémon game from Niantic and The Pokémon Company. The new information comes from the official Niantic blog, and gives us brand new images of what the game will look like.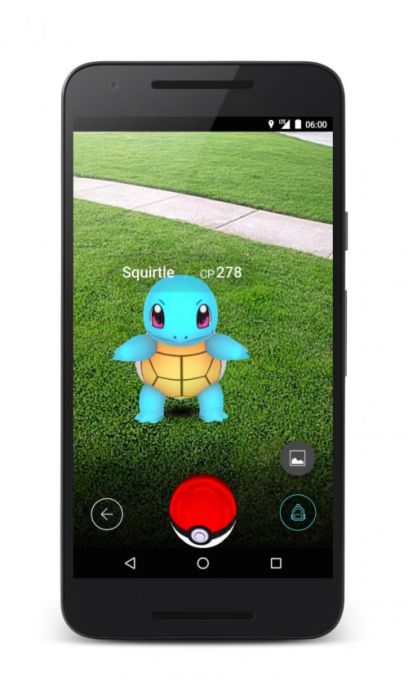 Pokémon GO, which is scheduled to release at some point later this year, will combine mobile location technology with augmented reality. You can see an example of the latter in the screenshot above, with Squirtle appearing on top of the real-world footage. Players explore their real-life surroundings to find and catch Pokémon, which will appear only in their natural environments: for eg. Water-type Pokémon will show up near lakes and oceans. (Will fire-type Pokémon appear in volcanoes?)
Players can also acquire eggs that might reveal new Pokémon. Eggs, Poké Balls and other special items will be available at public art installations, historical markers, museums and monuments. The game will also feature gyms, located at real-world locations, and players can choose to join one of three teams trying to establish their supremacy over gyms (which sounds a lot like Ingress).
Pokémon GO is currently undergoing field tests in Japan, and the game is still in active development. No official release date has been announced so far, and none of the details are final as yet. Niantic has promised that we'll see additional details on the game in the days to come.