Niantic is still silent about Pokemon GO release dates for India, South Korea, and China. Government censorship is a major barrier to this, especially in China where Google services are not available due to the Great Firewall of China. This can be problematic because the number of Pokemon enthusiasts in these countries is dropping rapidly.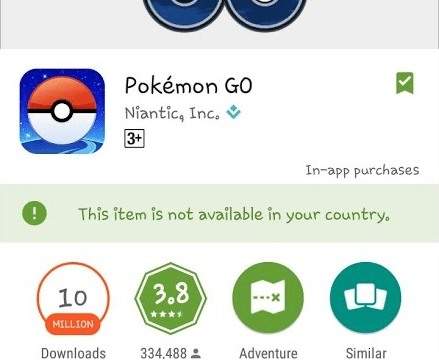 Pokemon GO unofficial twitter account goes on a rant
A lot of people are starting to lose interest in Niantic's geo-mapping based mobile game Pokemon GO. The unofficial Pokemon GO Indian twitter went on a rant on twitter. They claimed a lot of people are uninstalling the game because it's getting boring really fast. "Go hang out with your friends, have fun and that's better than any Pokemon Go Video game." a tweet by the account reads. "Guys just to clear things up for you POKEMON GO isn't our lives. Stop frustrating over it not releasing." another tweet by the same account reads.
(3/3)
Also to clear things up, the game is already boring to a lot of people. I personally know people who have uninstalled#PokemonGoIndia

— Pokémon Go INDIA (@PokemonGoIND) August 24, 2016
In South Korea, the government has now delayed the request from Google for mapping data. The decision will be made on November 23rd. The government said it needs to make a "cautious decision" on the matter after holding further discussions with Google on issues such as security(via Reuters). In China, the government censorship is the norm so it's no surprise that Google services are unavailable there.
Pokemon GO is an augmented realty game developed for mobile devices by Niantic. It was released in some countries on July 6 of this year and fans in other countries are still eagerly waiting for the release in their respective countries. Are you a fan of Pokemon GO? Do you still enjoy it? Let us know in the comments.