As we all know, Dratini is without any doubt, one of the rarest Pokemon in Pokemon Go. Getting your hands on one is difficult considering the fact that it rarely appears at its spawn points. However, its seems that players are having a very hard time catching this rare Pokemon because Dratini is currently not appearing at its regular spawn points.
According to a lot of users on the Silph Road subreddit, Niantic may have decided to disable Dratini nests for some time. This isn't surprising considering the fact that Niantic usually reshuffles the spawn points of various Pokemon from time to time, meaning that you might see a totally different Pokemon at the nest of some other Pokemon. This is done so players can avoid camping out at nests.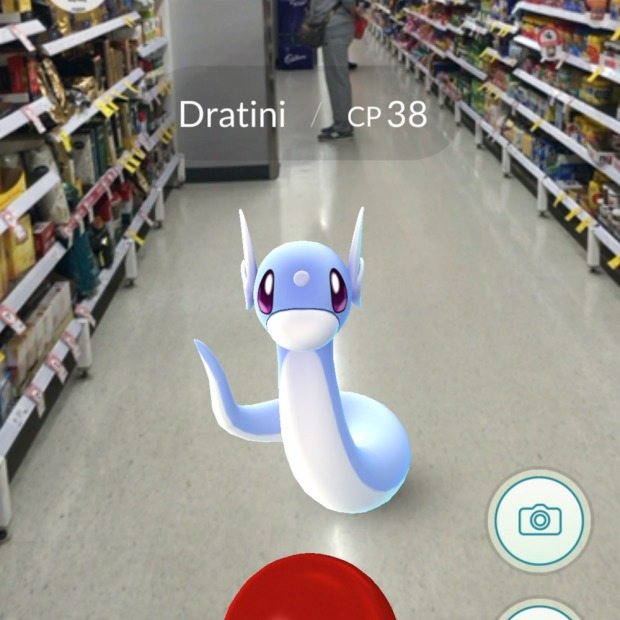 How to find Dratini in Pokemon GO
A Pokemon GO player from Japan recently analyzed the spawn points of Dratini in Tokyo and came to the conclusion that instead of its regular spawn points, Dratini is now spawning at nests which are close to water. So you might have a good chance of finding this rare Pokemon near lakes and oceans now. Here's what the Japanese player, burdagool21, had to say regarding this.
"It seems the majority of the shared experiences in the comments section point out to one common finding that Dratini nests have been removed altogether and were replaced with a system in which Dratinis/Dragonairs rotate spawn in locations with the water biome consisting of Magikarp, Slowpoke and Psyducks,"
Many other players have tried to pin point locations where Dratini may spawn, but none of them seem to be 100% accurate. All we can do now is wait and see what Niantic has in mind for us.
Let us know what you think about this news in the comments below.