If you're just getting started with Pokémon GO (which, despite the game's enormous popularity, is still possible), you might want to know what you get at each level in the game. As you earn XP in the game by performing various actions, you will go up in levels – a classic, tried and true role-playing game mechanic. Every time you level up, however, you will get a number of item rewards. In this post, we're breaking down just what you can get.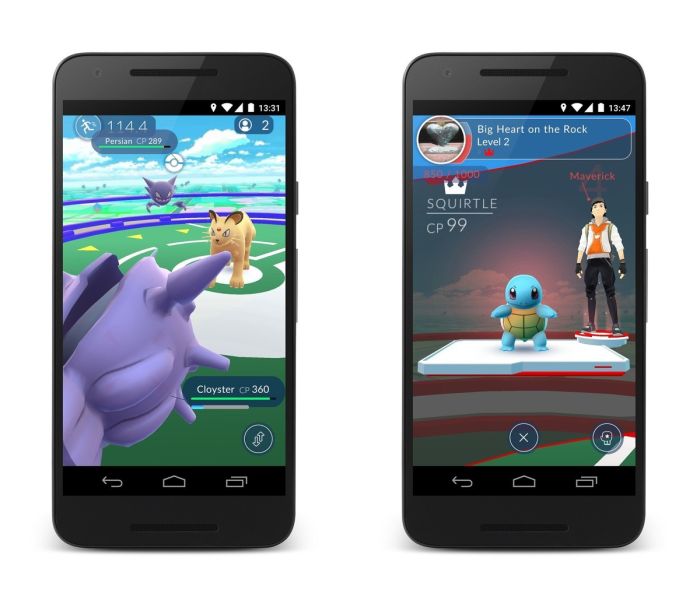 It seems that as you go up in levels, you will get better and better rewards. Of course, going up the ranks won't be easy or fast: you will need to collect increasing amounts of XP to do so. The curve does even out at a few instances: levels 11 to 14 require the same amount of XP, as do the levels 16 to 19. That's no mean amount of experience.
The game's first four levels are essentially a training section of sorts, netting you nothing but more PokéBalls. At level 5, we see the trainer getting rewarded with potions, revives, incense and an egg incubator. Item rewards after that don't seem to have any pattern that I could discern, but I'm sure the smart people at Niantic have their reasons.
Let us know what you think about levelling up in Pokémon GO in the comments below.
| | Balls | Potions | Revive | Incense | Razz Berry | Lure Module | Lucky Eggs | Egg Incubator | XP Needed |
| --- | --- | --- | --- | --- | --- | --- | --- | --- | --- |
| Level 2 | 10 Poké | | | | | | | | 1,000 |
| Level 3 | 15 Poké | | | | | | | | 2,000 |
| Level 4 | 15 Poké | | | | | | | | 3,000 |
| Level 5 | 20 Poké | 10 | 10 | 1 | | | | 1 | 4,000 |
| Level 6 | 15 Poké | 10 | 5 | | | | | | 5,000 |
| Level 7 | 15 Poké | 10 | 5 | 1 | | | | | 6,000 |
| Level 8 | 15 Poké | 10 | 5 | | 10 | 1 | | | 7,000 |
| Level 9 | 15 Poké | 10 | 5 | | 3 | | 1 | | 8,000 |
| Level 10 | 20 Poké | 20 Super | 10 | 1 | 1 | 1 | | | 9,000 |
| Level 11 | 15 Poké | 10 Super | 3 | | 3 | | | | 10,000 |
| Level 12 | 20 Great | 10 Super | 3 | | 3 | | | | 10,000 |
| Level 13 | 10 Great | 10 Super | 3 | | 3 | | | | 10,000 |
| Level 14 | 10 Great | 10 Super | 3 | | 3 | 1 | 1 | | 10,000 |
| Level 15 | 15 Great | 20 Hyper | 10 | 1 | 10 | | | | 15,000 |
| Level 16 | 10 Great | 10 Hyper | 5 | | 5 | | | | 20,000 |
| Level 17 | 10 Great | 10 Hyper | 5 | | 5 | | | | 20,000 |
| Level 18 | 10 Great | 10 Hyper | 5 | | 5 | | | | 20,000 |
| Level 19 | 15 Great | 10 Hyper | 5 | | 5 | | | | 20,000 |
| Level 20 | 20 Ultra | 20 hyper | 20 | 2 | 20 | 2 | 2 | 2 | 25,000 |