If you're looking to get notifications for when Pokémon are nearby without having to consult the Pokémon GO app, PokeLoke might be just what you need. This new Pokémon tracking app will notify you when Pokémon are nearby. It works a lot like the now-discontinued PokéVision, proving that despite Niantic's best efforts to quell third-party apps and tools for Pokémon GO, there will always be new ones popping up.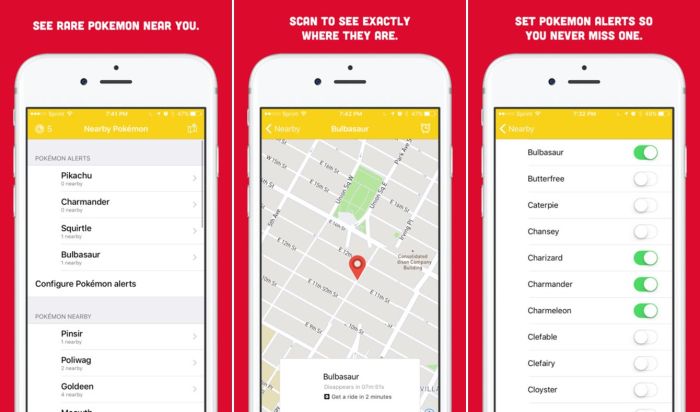 You first have to pick which Pokémon you want appearing in the notifications. Once those are set, if you enter an area with the selected Pokémon, you will receive a notification on your locked screen. Interestingly, you can also access a map view, not unlike PokéVision. This feature, however, is presented as an in-app purchase – $1.99 for 10 scans.
If you're interested, it'd be wise to keep in mind that Niantic may not allow this app to operate for long. It has already blocked a number of third-party Pokémon GO-related apps and websites, and chances are high this app will not survive for long either. Until that happens, you can download PokeLoke from the iOS App Store. There is not Android version of the app – yet.
Do you know any other cheats and tricks for Pokémon GO? Let us know in the comments below.