Pokemon GO's arrival in India seems to be delayed further. A Public Interest Litigation (PIL) has been filed against the highly popular augmented reality game in the Gujarat high court for hurting religious sentiments.
PIL against Pokemon GO
The PIL against the game states that images of eggs in Pokemon GO appear at places of worship of various religious sects. Moreover, many temples are marked as PokeStop in the game.
Since Hindus and Jains refrain from eating non-vegetarian foods like eggs, the images of eggs showing at Hindu and Jain temples has caused the court to issue a notice to the central and state government and also to Niantic, the developer of the game.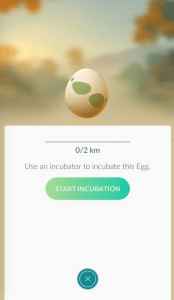 The petition has also stated that the game infringes privacy rights. Since players have to go various places to find Pokemon and PokeStop, playing the game has been cited as a possible threat to life, BBC reported.
Niantic has not responded yet and it is unclear as to what measures it will take to remove the appearance of eggs in the game. Eggs play an integral role in the game as they hatch Pokemon and other items like XP and stardust.
In order to hatch eggs, players are required to walk certain distance like 2 km, 5 km, and 10 km. Players can get better rewards by walking longer distance.
How to download and play Pokemon GO in India now
Niantic has not released the game in certain countries including India. The Pokemon GO India release date is getting delayed further as the game is yet to receive a green signal from the court. The court's decision has been ridiculed on social media.
The game was launched in the U.S. on July 6 and since then it has broken several records and has become the most downloaded mobile game ever. Since the Pokemon GO APK file is available on sites like APKPolice and APKMirror, numerous Indians are already playing the game by installing it through the APK file.