Pokemon fans have gone crazy after the release of Nintendo and Niantic's Pokemon GO augmented reality game. Millions of people have already downloaded the game and are having fun with it, but some are having problems too. In a recent post, we covered the various Pokemon GO errors and issues and how you can solve them. Today, another issue has cropped up that's apparently a Pokemon GO Gym bug.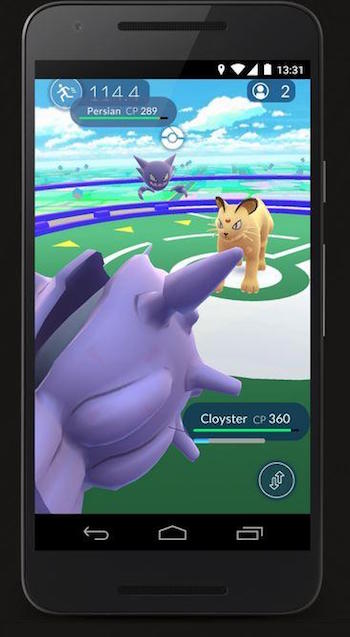 One of the most important objectives in Pokemon GO apart from catching Pokemon is taking gyms. You need to own as many gyms as you can for your team. And if a gym is already owned by another team, you need to fight and defeat them to take that gym. However, many players tried to take over gyms in their area but there's a gym glitch that doesn't let them do so.
So what happens with this Pokemon GO gym glitch? When you are battling Pokemon of an enemy and are about to win, the bug comes into action. The health of your enemy drops to one health point and any other attacks after that will not affect the enemy's health. This will prevent the player from winning the gym.
At such times, when your attacks are not registering and the time is running out, most users restart the app, walking away in frustration. Well, you can wait until the battle time runs out and you win or lose. If the enemy is frozen, it won't attack you. If it can attack, your Pokemon will faint and you will not be able to win the battle. As of now, this irritating gym bug in Pokemon GO hasn't been resolved. Developers haven't acknowledged this bug yet, so we need to wait for some updates to roll out.
Also, a lot of users who live in the suburbs and rural areas are reporting that they can hardly find any PokeStop or Gym around them. Players in major cities and towns don't have that problem. This was the same issue with Niantic's other AR game Ingress. However, it is being said that the developer will resolve this issue soon and thousands of new Gyms and PokeStops will be added soon.
The first version of the game is buggy, but a few updates later, most of the issues will hopefully get resolved.