Niantic's famed augmented reality game is now coming to the Apple Watch. The Apple livestream made some startling revelations. Before this Super Mario Run was announced for the iPhone 7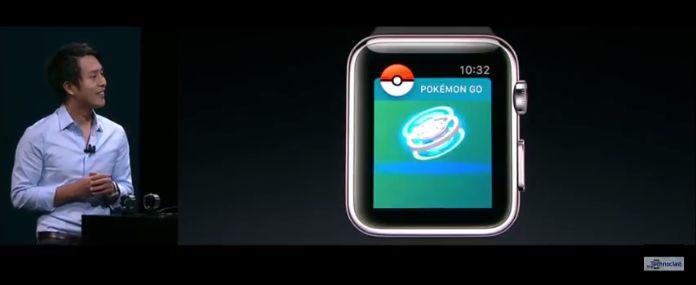 Pokemon GO on the Apple Watch!
Yes, we're just as excited as you are. The game has been modified well for the wrist watch. It also introduces a new feature whereas you will be notified whether you are at a Pokestop or not. The display is really small but, from the video, it still Looks like a worthwhile experience. The game is also rumored to run longer on the Apple watch, so that's an added bonus. With Pokemon GO on Apple Watch, never miss a Pokestop. You can earn medals. In the livestream, CEO of Niantic showed a gold medal which is earned after you visit 2000 Pokestops. So, if you like travelling this game is definitely for you.
Pokemon GO was released this year and took the world by storm. It quickly became one of the most downloaded applications on both Android and iPhone mobile devices. Now, with the arrival of the game on Apple watch, the game would have an even larger fan-base. We'll keep you updated with more Pokemon GO Apple Watch news and updates. Stay tuned to MobiPicker.