Pokémon GO is scheduled to release later this year, so it would be worthwhile to go over what we know about the smartphone title so far. Let's take a look.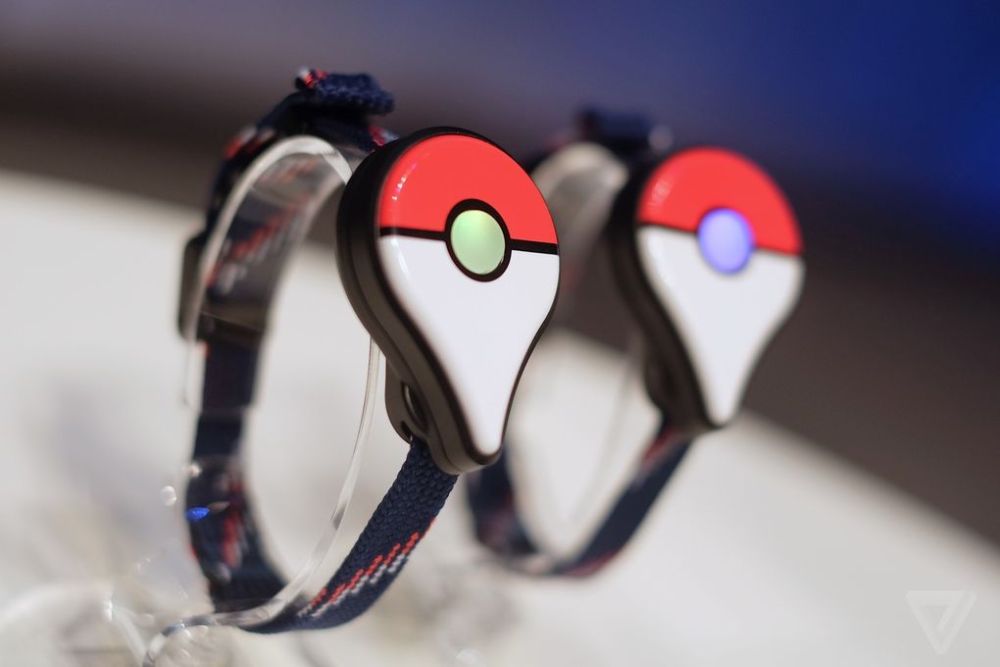 What it is
Pokémon GO is a collaboration between Niantic, Inc. (creators of Ingress), Nintendo and The Pokémon Company, and part of Nintendo's drive to bring their properties to smartphones. In Pokémon GO, players can catch Pokémon in real-world locations, and then use them to battle with other trainers, or even trade them. Much like Ingress, Pokémon GO would involve exploring the real world to look for Pokémon to add to your roster.
Aiding you in this task is Pokémon GO Plus, a wearable gadget (pictured above) that uses Bluetooth to communicate. When a Pokémon is detected nearby, the gadget sends alerts by vibrating and using its LED display. There is more functionality to the little gadget, apparently, but it remains yet to be revealed. The gadget can be either worn on a wristband, or clipped on, according to Shigeru Miyamoto of Nintendo.
Where It's Coming Out
While we don't know when it's coming out, we do know where it's coming out, thanks to recent statements by The Pokémon Company CEO Tsunekazu Ishihara. According to him, the release will initially be rolled out to North America, Europe and Japan. A second wave of deployment will bring the game to Asia, South America, Africa and the Middle-East. Ishihara made no mention of Australia or New Zealand, so it is unclear whether or not the game will release there.
Upcoming GDC Talk
Niantic CEO John Hanke will be attending the Game Developers Conference this year, and will be talking about the game in a talk on 14 March, 2016 at 3pm local time. Although it is unlikely he will let loose the release date or any such vital information, we will get a "first-hand, in-depth look at how players are interacting and exploring the world with one another through Pokemon GO".
Are you hyped for Pokémon GO? When do you think will it release? Where will you go exploring with it? Let us know in the comments below.