Are you tired of not being able to find secret Pokémon on the map? If this is your current dilemma, then PokeMesh is definitely the app for you. Unfortunately, in the app's description, it clearly states that it has been optimized for smartphones and not tablets, so if you do use a tablet, you'll know the reason if the app starts behaving weirdly on it. In a nutshell, what PokeMesh does is provide you with the location of every single secret Pokémon that would appear on the map. Afterwards, it will send you a push notification as soon as you're in close proximity of that Pokémon.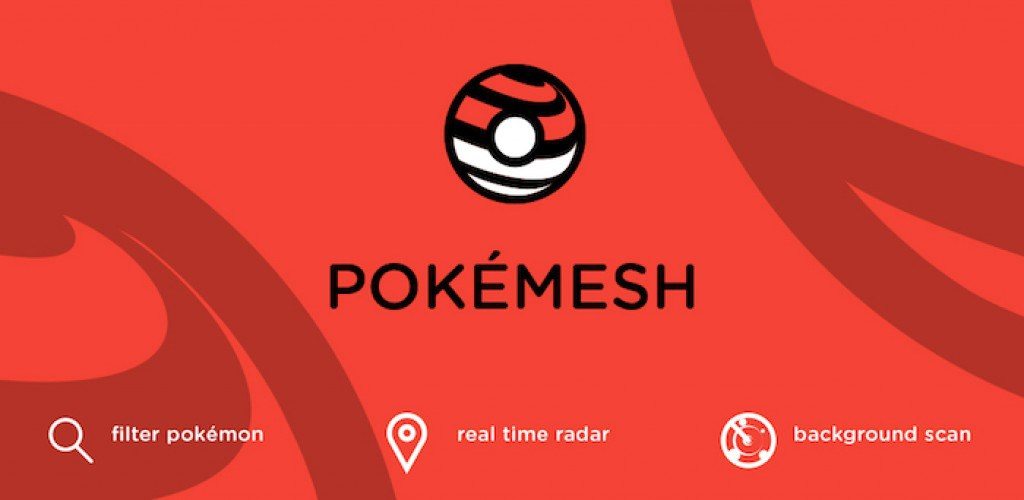 Given below are the changelog details for the latest Pokemesh 9.0.0 update provided by the app's developers:
Added encounter Pokémon to meet the select Pokémon and display his individual stats
Added global share option
Refactor login and about graphics
Added ability to login with PTC at first login
Added advanced preference to setup HTTP proxy
Added support for landscape
Added import and export for accounts
Added new PokéMesh wallpapers (cherry!)
Added, "Close PokéMesh" to the side menù
Implementing quick scan (the first scan will be run immediately, following will wait for all other accounts)
Increased fullscreen ads interval for advanced multiscan
Increased scan range with 8, 9 and 10 steps
Improved translations
If you want to download and install the app, you can always visit APKPure.com. The size of the Pokemesh APK file is 20.08MB and it will require you to have an operating system version of 4.1 or higher. Seeing how Android Nougat 7.0 is here, it should not be a problem for the APK to install on your device, unless of course, you're in possession of a very old Android device. PokeMesh is not affiliated with NIANTIC or Nintendo, so you'll be installing this at your own accord.