PokéMesh – Real time map 5.0.0 APK released and now available to download for android smartphone users. This is a pretty hefty update and brings a lot of new features and improvements.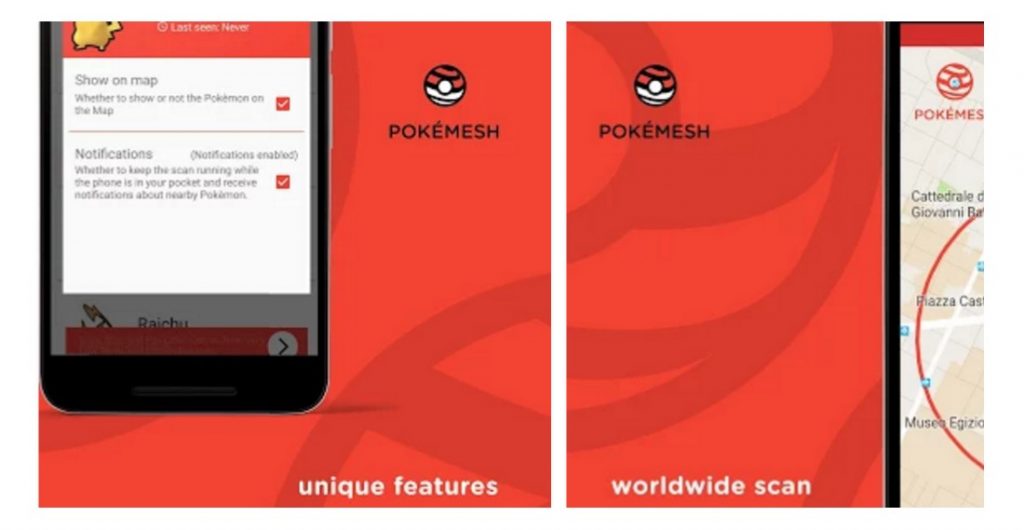 What's New in PokéMesh – Real time map 5.0.0
Fixed a major issue that causes some devices to get stucked at login screen
Fixed huge alternative icons size with timers disabled
Improved google login system by directly adding email and password
Account manager will not require an identifier anymore, instead, the Email address will be displayed
Fixed an issue that causes account manager to display login failed on all the accounts
Overlay is now unkillable. When running overlay, a notification will pop. This notification can be used to quickly run back to PokéMesh
Cleanup drawer menu. FAQ, News and How to are now available on our website
Many improvements on the overall app
For those who don't know, PokéMesh – Real time map is a mapping application to locate any hidden Pokemon around a particular location. It is among the few popular third-party apps for the Niantic's game, Pokemon Go. Following are the salient features of the app:
Map with real time Pokémon markers
Address bar to move quickly across the map
Despawn timer for each Pokémon on the map
Hold down to start a scan in any location on the map
Custom push notifications of nearby Pokémon EVEN IF THE SCREEN IS LOCKED
PokéMesh – Real time map latest update is 20.49 MB in size and can be downloaded using the APKPolice.com link HERE. The app requires Android 4.1 or above OS running on your smartphone.
Do share your feedback about the latest release in the comments section below.