PokéMesh – Real time map application has just received an update for users on the android platform. The latest update bumps the app to version 6.1.0, and its APK is now available for download.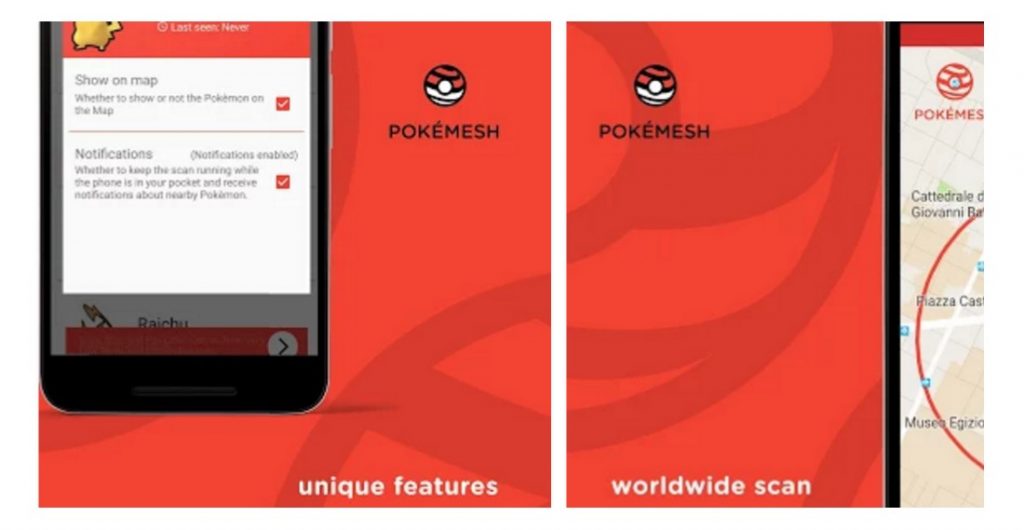 PokéMesh – Real time map 6.1.0 is a pretty big update with lots of changes, updates, and improvements. Following is the changelog for this update:
Fixed some reported crashes
Prevent notifications from alert more then one time when it's already showing
Added remaining time to catch to whatsapp share message
Improved multiaccount step distribution
Added auto-retries for login fails
Fixed icons size
Added a small menu to overlay map with 2 buttons: Open PokeMesh and Close overlay
Add a check at login to detect if the system clock is set to automatic. A non automatic clock will show 0 Pokémon on the map!
Rework update system. New updates will now fire a dialog on the login screen which will allow to select a mirror for download the new update
Added info and share dialogs for Pokéstops that will also contain the times remaining for the lure status (if lured)
Fix sound and vibrations for notifications
For those who don't know, PokéMesh – Real time map is a third-party Pokemon tracking app for the popular Pokemon GO game. It allows you to scan any location on the map for hidden Pokémon, and can send a push notification every time a new Pokémon spawn around you!
The latest release PokéMesh – Real time map 6.1.0 is 20.15MB in size and can be downloaded from APK4Fun. You need to have Android 4.1 and above OS running on your smartphone to install the app. PokéMesh – Real time map application is not available in the play store, hence the APK download is the only option.