PokéMesh – Real time map 4.3.0 has just received a new update for Android devices. The app allows you to scan any location on the map for hidden Pokémon, and can send you a push notification every time a new Pokémon spawn around you! Want to know what's new with the latest update?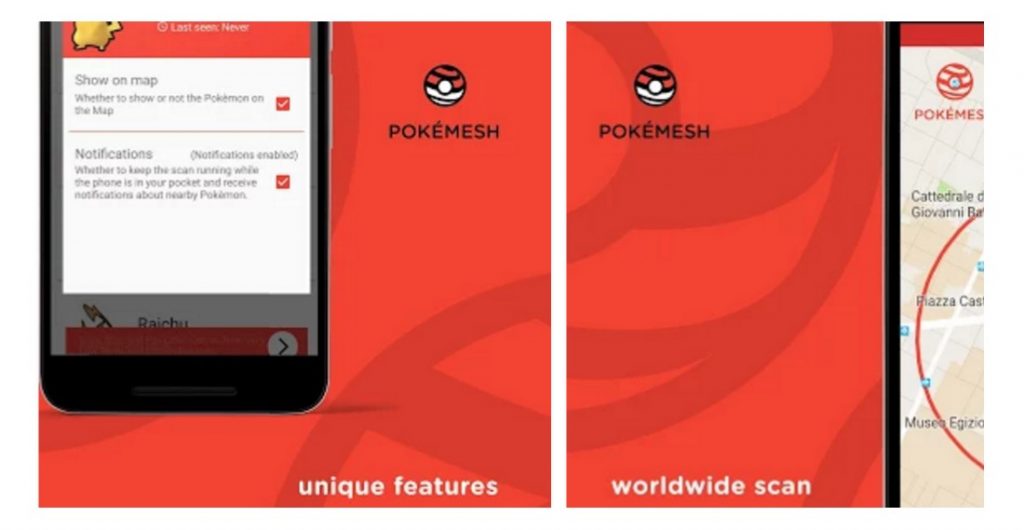 Following is the changelog for PokeMesh 4.3.0 version.
Added some patches to prevent ban (Note: We are still working hard on this. This doesn't mean you can safely use your main account within any 3rd party apps. We will keep suggest to use alternative ones)

Fixes some major bug that prevent lot of Pokémon to be shown on the scan area
Added the account checker on the accounts screen
Also Added lured Pokéstops and lured Pokémon
Improved almost all the translations and added Catalan
Some other minor fixes
PokéMesh – Real time map app has gained decent traction in last few weeks and has been very handy for Pokemon Go players for finding Pokemon. The latest version APK can be downloaded from the APK4fun.com. It sizes at 20.46 MB and requires Android 4.1 or a later version of OS running on your smartphone.
Do share your experience about the updated app in the comments section below.