PokéMesh – Real time map application has been updated to version 4.4.0 on the android platform. The latest release brings a lot of improvements to the existing app and is now available for download.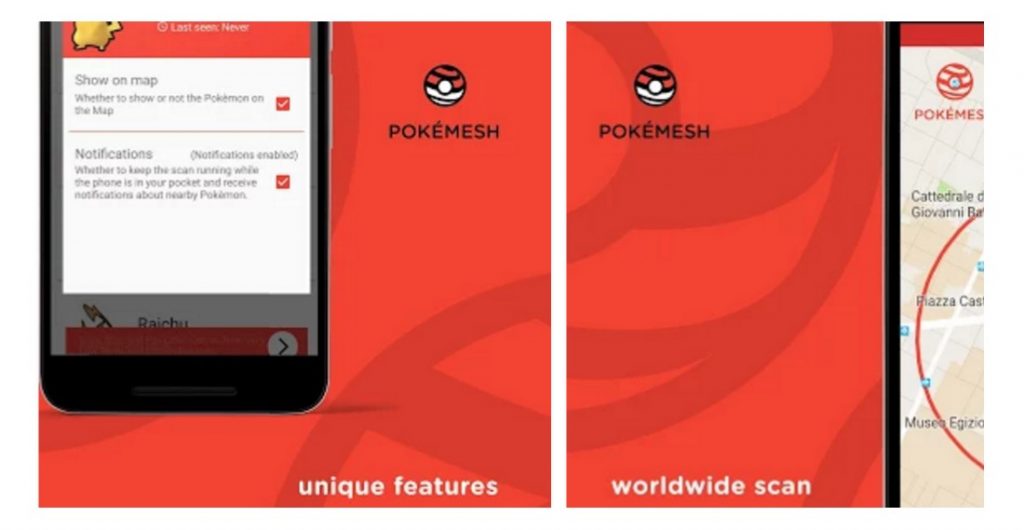 In case you aren't familiar, PokéMesh – Real time map application allows you to scan any location on the map for hidden Pokémon, and can send you a push notification every time a new Pokémon spawn around you!
PokéMesh – Real time map 4.4.0 Changelog
* Dummies account, at the very first login, will now receive a randomized avatar and nickname, and will also automatically catch the first Pokémon. You can verify this by logging in into the official game with your dummies. We have all the reason to think, that an account without all these things configured, is potentially flaggable.
* Fixed a major bug that was affecting the scan time. (Some of you reported this bug together with a possible gyms and pokéstops turned on/off. We are speaking about the same bug, but it didn't really have nothing to do with gyms nor pokéstops).
* Added ability to disable the timers on top of the Pokémon (For low end memory device this option will be a cherry).
* As usual, improved all the translations (Special thanks to our big translation team).
The latest Pokemesh update is 20.48MB in size. You will have to download PokéMesh – Real time map application from APK4Fun since it's not available in the play store.