The Pokemon GO fever has struck everybody around the world, and the app has got millions and millions of downloads already. Along with that, several unofficial apps for Pokemon GO have been released that add more features to the official game. One such app is the Poke Radar for Pokemon GO APK that has become quite popular.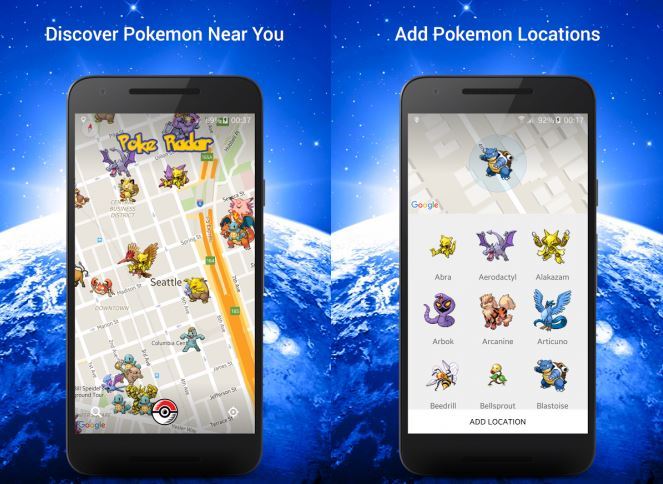 Pokemon GO Poke Radar app helps you discover the location of Pokemon found by other players. All the nearby Pokemon around your area that have been spotted by other players and by you come up on the map. You can then use the filter feature for finding the Pokemon you want.
As expected, this is a community-driven app, which means that the information in the app's database is filled by the players themselves. If the players around you don't mark the locations of Pokemon they find, you won't find any hotspots near you. So players in different areas need to work together to help each other catch more and more Pokemon.
The latest version of Poke Radar download for Android comes with version number 1.6. The Poke Radar 1.6 APK download file weighs 5.58 MB and can be installed on Android 4.0.3 or later. You can download Poke Radar for Pokemon GO from apktrunk.com. You can even use the app from a computer at www.pokeradar.io.