If you have been playing Pokemon GO just like everyone else, you might be knowing that several other apps related to the game have been released to add features to the game. Recently, we told you about the Messenger for Pokemon GO that lets you chat with other players inside the game. Today, the Poke Radar app for Pokemon GO has been released.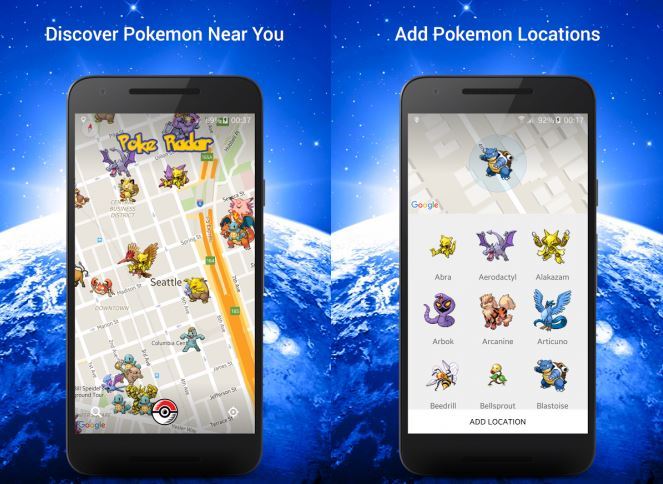 Poke Radar for Pokemon GO helps you discover the location of Pokemon that have been found by other players around you. All the nearby Pokemon around you, discovered by you and other players, are shown on the map. You can also use the "Filter" feature to find a specific Pokemon.
Of course, this is a community-driven app that needs to be feeded by the players themselves. So you can mark the locations of Pokemon you find and this will help other players. When more players mark Pokemon locations on the map in an area, more and more people will be able to get help from the Poke Radar APK. If you are interested, Poke Radar for Pokemon GO APK is also available on desktop via pokeradar.io.
Poke Radar for Android carries version number 1.4. The Poke Radar 1.4 APK download file weighs just 5.74 MB and works on devices running Android 4.0.3. To download Poke Radar APK for Pokemon GO, you can visit apk4fun.com or other mirror sites.