Ever since Pokémon GO was officially available to download on Android smartphones, it has taken the world by storm. Now, Titanic Labs has presented an even more feasible way of acquiring a plethora of Pocket Monsters and completing your initial collection. This can be done with the use of the Poke Radar. With Poke Radar, you can be aided in discovering the location of Pokémon found by other players. All the nearby Pokémon around your area that has been spotted by other players and by you come up on the map.
Afterwards, you can then use the filter feature for finding the Pokémon you want the most and completing your collection. You must have figured it out by now that catching the same Pocket Monster over and over again will not only waste Poke balls, but you will be granted less amounts of CP. This investment of CP can be put to greater use by catching Pokémon that has not been added to your collection.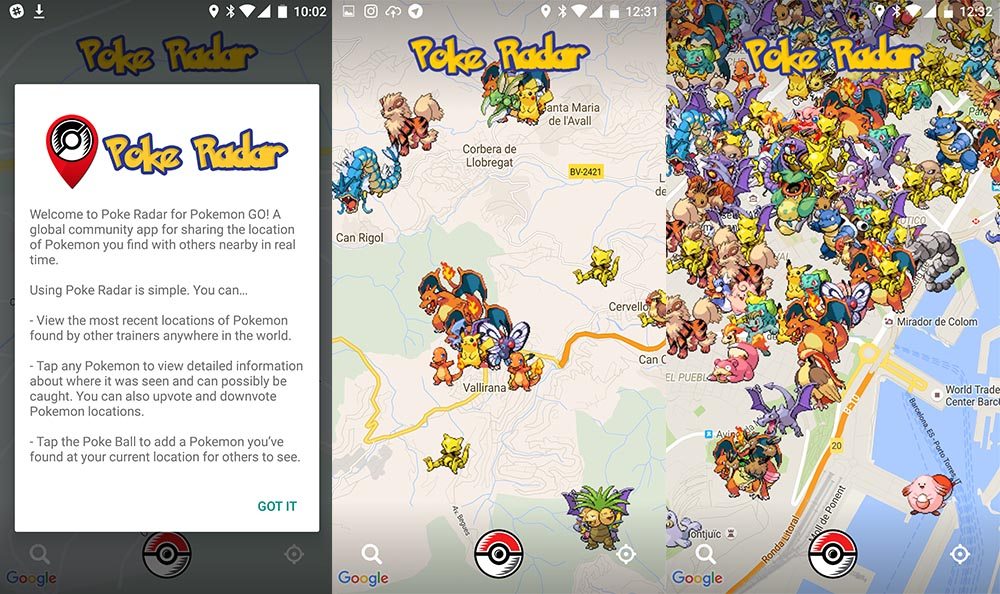 As expected, this is a community-driven app, which means that the information in the app's database is filled by the players themselves. If the players around you don't mark the locations of Pokémon they find, you won't find any hotspots near you. While this will often be a rarity, players in different areas will effectively need to work together to help each other catch more and more Pokémon. This version of the app carries a space requirement of 5.68MB and is available to download from APKPure.com.