We have come across several apps in the Play Store that act as an alternative to popular apps. A good example for this is the Plus Messenger, which is an unofficial alternative to the Telegram app. It used Telegram's API and offers you the same service but with more features.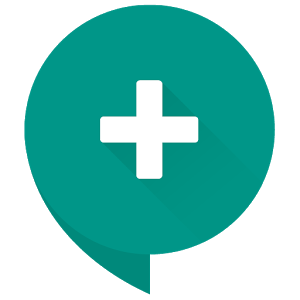 The Plus Messenger APK allows you to customize the size and colors of different elements like headers, icons, texts, etc. You can create your own theme for the app or choose from more than 2000 presets. It is translated to many different languages and offers tons of extra features like option to display user photo or your own photo in chat bubbles, option to show phone emojis and font, using direct share on any chat, mute groups or add group members directly from the main screen, etc.
Plus Messenger for Android devices, apart from all the above mentioned extra features, offers all the features of the official Telegram app. It is fast, secure, and free and allows you to send up to 1.5GB of files! You can add up to 200 members in one group. You just use your username to chat, so your number remains private.
For your information, the Plus Messenger has received a new update today and has been increased to version number 3.4.2.4. The Plus Messenger 3.4.2.4 APK weighs 9.65 MB and runs on Android 2.3 or later. No changelog has been shared with this update, so don't expect any significant changes.
You can download Plus Messenger 3.4.2.4 APK free from the Play Store or apkmirror.com.