The PlayStation Plus games for April 2017 have just been revealed by Sony. The games include a number of your favorite titles including the most Popular 10 Second Ninja X. For all those who have been waiting for the PS Plus April 2017 Games reveal, check out the following titles and find out which of your favorites have made to PS3, PS4, and PS Vita consoles.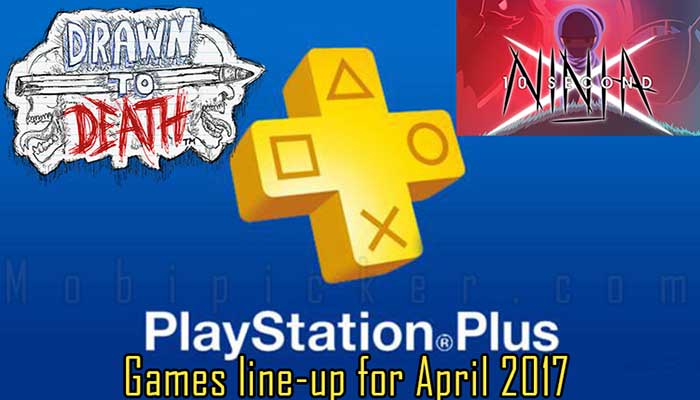 Sony has revealed the new April 2017 games line-up via their Official PlayStation Blog. The update confirms that all the free PlayStation Plus Games will be available for download from the official PlayStation Store. The games will be downloadable online.
The most awaited title Drawn to Death is also available for download. Following are the new titles revealed in the latest PlayStation Plus April 2017 line-up. These games will now be available for download along with the new Drawn to Death.
Drawn to Death (PS4)
Lovers in a Dangerous Spacetime (PS4)
10 Second Ninja X (PS4)
Curses 'n Chaos (PS4)
Invizimals: The Lost Kingdom (PS3)
Alien Rage (PS3)
This is the full list of newly released PlayStation Plus games for the month of April 2017. All the PlayStation Plus can also have access to a free booster pack for the Hack and Slash game named as 'Let it Die'. There is still an opportunity for all the members to download most of the PlayStation Plus games for March 2017.
So are you ready to grab your share of the new PlayStation Plus games released recently? Well, if you are, do let us know about your picks. Please leave a comment below.