November is just days away, and we now know what games Sony will offer for free to PlayStation Plus subscribers next month. For a lot of you, November means Thanksgiving and what should you be more thankful of than free games. Here is your PlayStation Plus Free Games lineup for November.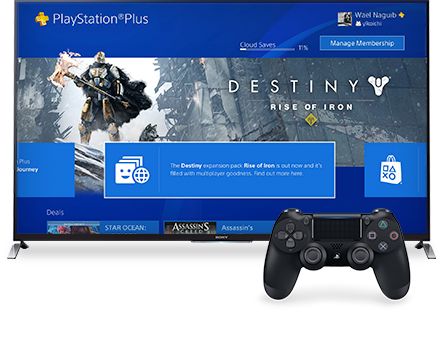 PlayStation Plus Free Games for November 2016
PS4 owners are getting top-down shooter The Deadly Tower of Monsters and the indie hit Everybody's Gone To Rapture. PS3 is getting the cute RPG Costume Quest 2 and the rally racing game Dirt 3. PS Vita players can take on stunt challenges in Pumped BMX Plus and word adventure in Letter Quest Remastered.
Thanks to cross-play, you can also play the PlayStation Plus Free Games for Vita on your PS4 as well as PS3. These new games will be available on November 1st. Until then, you can grab October's free games which include Resident Evil HD and Transformers Devastation.
PlayStation Plus connects you with the best online community of gamers. So, team up or compete with your friends in all your favorite PS4 multiplayer games. PlayStation Plus expands your gaming horizons with a growing collection of games included with your membership. From action-adventure to shooters, you'll always have something great to play. As a member of PlayStation Plus, you'll get exclusive benefits on PlayStation Store. This includes member-only sales and deeper discounts on some of the biggest and best games available – as much as 80% off.
Everything you need from PlayStation Plus is in a dedicated hub on your PS4 home screen. This special members' area is the place to download your games, find out about PlayStation Store discounts, manage your 10GB of online storage and get all the latest news on gaming tournaments and community events. And when it's time to renew your subscription, you can do it all quickly and easily, straight from the hub.