The coveted PlayStation Neo turned out be a console with a different name. Sony changed the name to PlayStation 4 Pro. PlayStation 4 Pro revealed at the press conference looked stunning. It also had striking similarities to the Neo console design by a Neogaf user. We reported the Playstation Neo/ Plus design a few days ago and it seems the actual console looks exactly the same. PlayStation 4 Pro release date was also confirmed.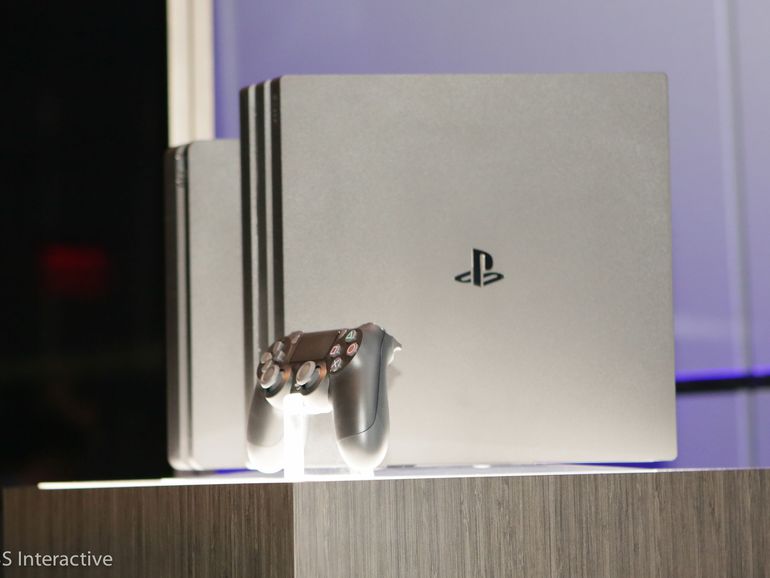 PlayStation 4 Pro Specs revealed
Main processor: Custom-chip single Processor
CPU: x86-64 AMD "Jaguar," 8 cores
GPU: 4.20 TFLOPS, AMD Radeon™ based graphics engine
Memory: GDDR5 8GB
Storage size: 1TB
External dimensions: Approx. 295×55×327 mm (width × height × length) (excludes largest projection)
Mass: Approx. 3.3 kg
BD/DVD Drive: BD × 6 CAV, DVD × 8 CAV
Input/Output: Super-Speed USB (USB 3.1 Gen.1) port × 3, AUX port × 1
Networking: Ethernet (10BASE-T, 100BASE-TX, 1000BASE-T)×1, IEEE 802.11 a/b/g/n/ac, Bluetooth® 4.0 (LE)
Power: AC 100V, 50/60Hz
Power consumption: Max. 310W
Operating temp: 5ºC – 35ºC
AV Output: HDMI out port (supports 4K/HDR) DIGITAL OUT (OPTICAL) port
PlayStation 4 Pro revealed – It's an overpowered version of the PlayStation 4, capable of running games at 4K
Yes, you heard that correct. The new console will run games at 4K. If you play most of your games on consoles and are jealous of PC games receiving 4K upscaling all the time, well now you don't need to feel bad. 4K on the new PlayStation Plus looks stunning. However, make sure you have a 4K TV to run such HD content. Given how 4K Tvs are becoming common place and cheaper, that shouldn't be a problem for the dedicated console gamer.
Playstation 4 Pro will make your older games look stunning
With a simple patch, your old PS4 games will now look incredible. Just imagine the playing the previous Uncharted games and other PS4 titles in glorious HD and 4K.
Here is the list of games using the PlayStation 4 Pro
1. Spider-man
2. Horizon Zero Dawn
3. Call of Duty Infinite Warfare
4. Rise of the Tomb Raider
5. Mass Effect Andromeda
6. Watch Dogs 2
PlayStation 4 Pro will also enhance the experience of PSVR
With the amazing raw processing power that the PlayStation 4 Pro revealed, we won't be surprised if the PSVR experience becomes breathtaking. The visuals and gameplay will look stunning. We're just waiting to see how developers will take advantage of the hardware.
PlayStation 4 Pro release date
PlayStation 4 Pro release date is set to November 10. It will cost $400.
PlayStation 4 Pro release date doesn't look so far. Will you be buying the new console? Let us know in the comments.