Pillars of Eternity marches forward with its upcoming expansion, White March Part 2, which is releasing in a few days, on February 16th. Obsidian Entertainment has showcased a new companion who will be included with the expansion, free for players to recruit into their party. Her name's Maneha, and she's a good-humoured Aumaua Barbarian coming all the way from Rauatai.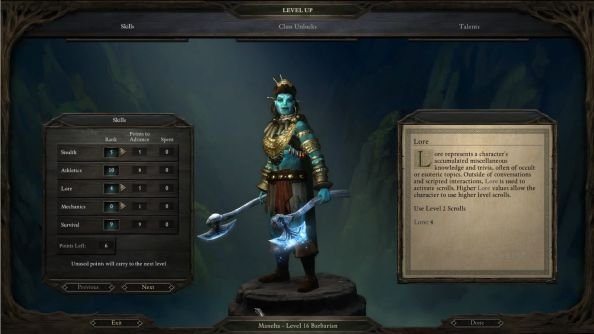 Maneha features an interesting backstory that involves her being a 'Gift Bearer', which puts her service of the goddess Ondra. Maneha's quest is to reach the Abbey of the Fallen Moon – as for the why and how, that's left up to the player. Watch her in action as narrative designer Carrie Patel talks about who Maneha is, and how she factors into the world of Pillars of Eternity:
As mentioned above, Pillars of Eternity White March Part 2 will be coming out on the 16th of February, and will continue the adventure that was started in the game's first expansion, White March Part 1. The game also has an upcoming Patch 3.0, which will retool the game in many different ways, such as meddling with the combat UI, revising the game's third act, adding Story Time mode and adding more features to the Stronghold feature.