As you probably know, AMD hosted an event earlier this week in Beijing, China. Dubbed AMD Technology Summit 2017, the company's chief executive Lisa Su officially presented to the world the Ryzen 5 processor family.
Nobody, including us here at MobiPicker, were probably anticipating the company to show off a new card at the event. And so far we know, none were displayed either. However, interestingly enough, we have come across a collection of images of what appears to be screen grabs from a product launch video. We are not exactly sure at this juncture, but odds are high AMD will release the official product launch video real soon.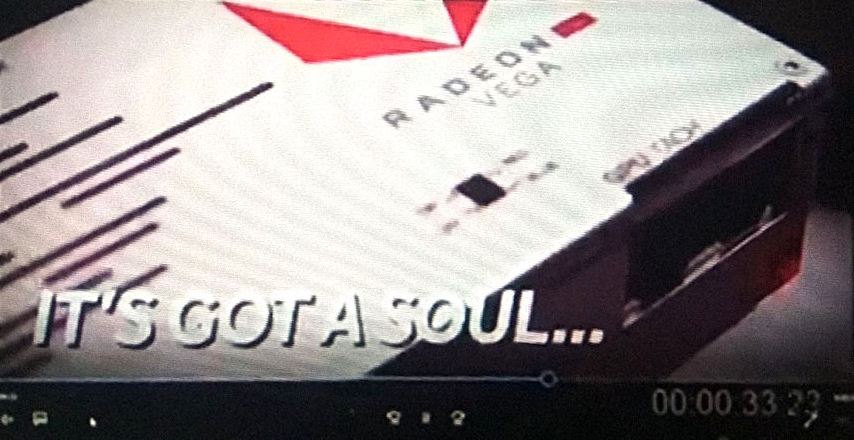 As the folks over at VideoCardz pointed out, AMD is perhaps preparing a new teaser video for its widely anticipated Radeon RX Vega launch. If that's the case, we have reasons to believe that the video where the screenshots were taken from was actually shown to only a select group of journalists (and at least one of them decided to anonymously leak the images).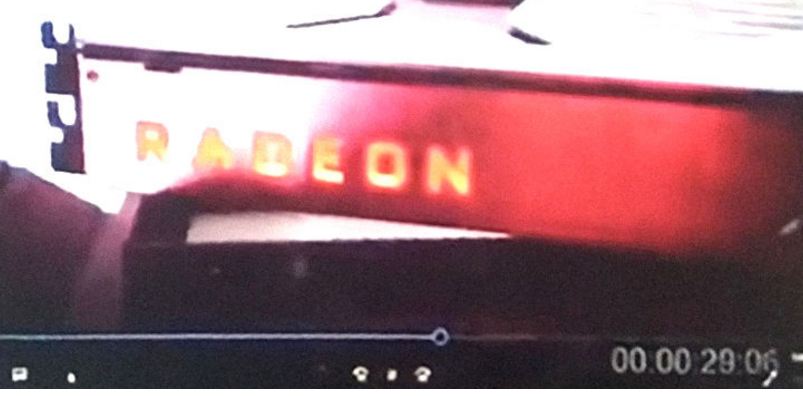 If these pictures are indeed what we are thinking they are, then Radeon RX Vega features a black and white design with a red Vega logo on the backplate. Alongside that, there is also a LED illuminated Radeon logo on the side.

One of the images shows a GPU Tach LED load indicator, power connectors, as well as and dip-switch to alter the color of the LEDs.