With incredible computing horsepower and groundbreaking Nvidia Pascal architecture, Nvidia Titan Xp is the world's most powerful graphics card. Titan Xp delivers up to 3x the performance of previous-gen graphics cards. It also supports new gaming technologies and enables breakthrough VR experiences. Nvidia has packed the most raw horsepower it possibly ever could into Titan Xp. Driven by 3840 CUDA cores running at 1.6GHz, the Titan Xp packs in 12 TFLOPs of brute force.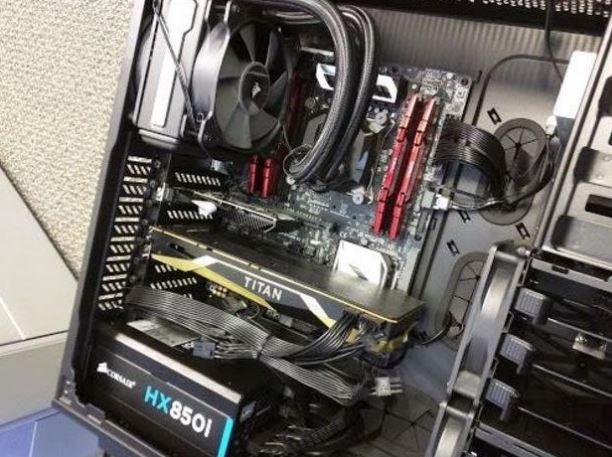 Titan Xp comes armed with 12GB of GDDR5X memory running at over 11Gbps. Titan Xp is crafted to offer superior heat dissipation using vapor chamber cooling technology in a die-cast aluminium body. Titan Xp is truly the titan of graphics cards, but a picture of unseen design may very well offer us glimpses into another beast. 
Picture of unseen Nvidia graphics card discovered
A picture of yet unseen Nvidia graphics card has been spotted. A post on Overclock forums claims an intern at Nvidia is allegedly the source of the pic. The card seen on the photo shows NVLink connectors. The power connectors, unlike P100, are located on the different side.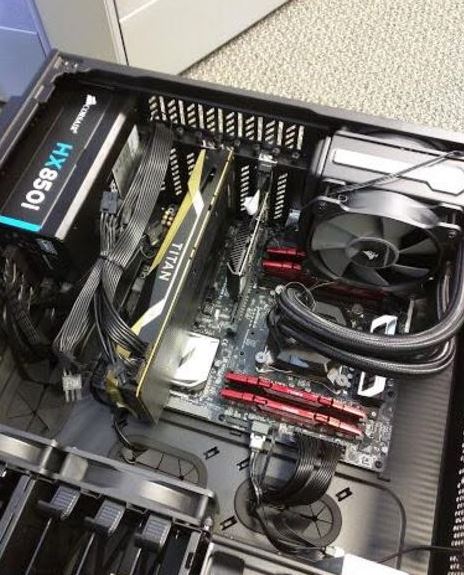 However, it remains to be seen if the photograph is actually of TITAN VOLTA. Does the pic only show a cool modification of the existing Titan Xp? Or are we looking at an unreleased TITAN? If it's the unreleased graphics card, it means that TITAN VOLTA is expected to use NVLink connectors rather than SLI.
Several reports claim that judging by the new shroud style, it being an XP or Xp can be ruled out. It appears to be using the same Gold/Yellow Shade as in the V100. So it could be TITAN VOLTA or Titan Xv using GV100 with HBM2 instead of GV102.
Also check: Top 10 Best RTS (Real Time Strategy) Games – 2017