A new football year has started for gamers which means brand new games. We've seen what the Frostbite engine is capable of in FIFA 17. However, the new PES 2017 player screenshots show the most realistic depictions we have ever seen of character models in a video game. This is especially true for their faces. Just look at some of these faces. It includes Ronaldo, Messi, Suarez, Ibrahimovic and many more. Let us know what you think of the PES 2017 screenshots.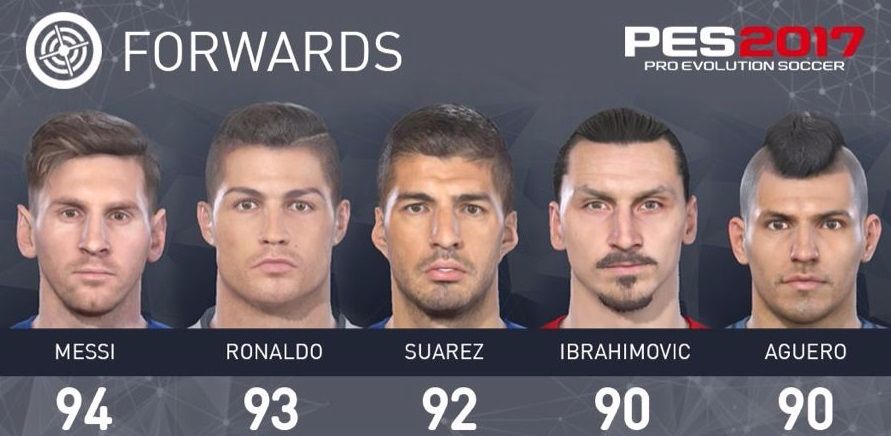 PES 2017 might just have the most realistic player models we have ever seen in a game
PES 2017 demo was also released a few weeks ago and the game looks and plays amazing. The game is everything a modern football game should be. It is snappy, fluid, dynamic, physical and exciting. And yet, it's not easy to pin point exactly why that's the case. It's one of those games you have to actually play to fall in love with.
What's clear is that Konami has been indulging in plenty behind-the-scenes tinkering. They've made dozens of tiny adjustments that make PES 2017 play better than ever before. It's one of those games where you're forced to reassess your thoughts on last year's game. PES 2016 felt great during its time but go back to it after playing this and that game will now feel positively sluggish.
In the new PES 2017, passing is sharper and players get shots a few seconds quicker. There's also a lot of variety in terms of gameplay. The same goes to tackling. It's not simply about winning the ball cleanly or booking a foul, it's something with different degrees of success and failure.
The action a player will perform in any given situation will depend on a number of factors. Often it's simply down to different abilities but even the best striker will the odd shot if they're off balance or under pressure.
Let us know what you think of the visual quality of player model faces in these PES 2017 screenshots.