PES 2017 doesn't have official licensing from clubs so there are fictional names in the games that make you chuckle. At worst, it could make you not play the game entirely even though it is amazing and a must-play for those looking for the ultimate football experience on a gaming platform. Here we will walk you through a PES 2017 modding tutorial to get official team names, logos, and kits into your PES 2017 game for PC and PlayStation 4. Sorry, Xbox One players, there is no way to get the same for you folks.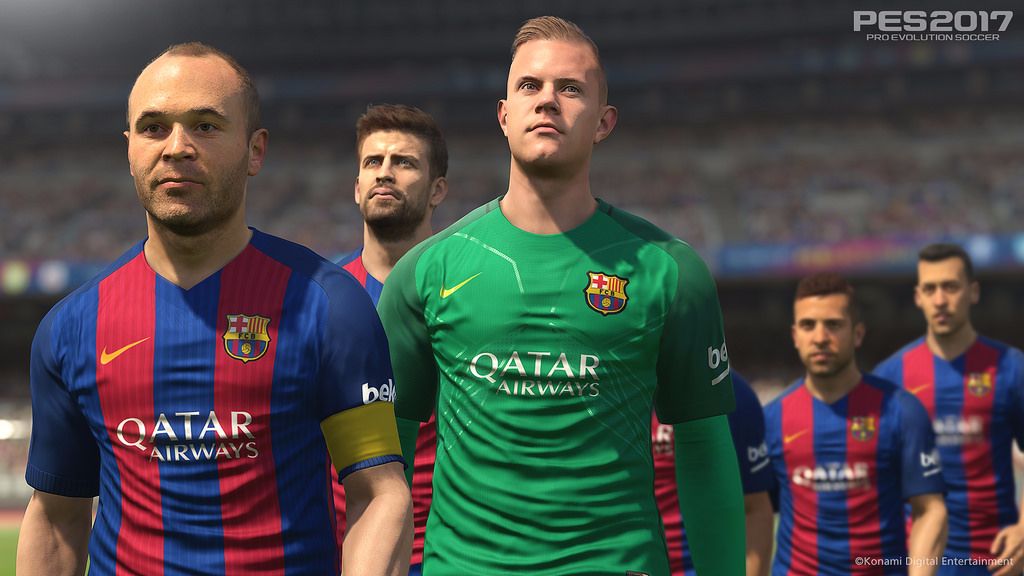 PES 2017 Modding Tutorial – How to import files to PS4 and PC
Format a USB drive to FAT32
Create a folder called WEPES
Find the desired option files with a spot of internet browsing
Make sure all contents of your downloads are in the WEPES folder
Plug the USB drive into your PS4 or PC and open up the PES 2017 menu
Edit option, then Data Management, then Import/Export
Select Import Team, tick all of the boxes. 'Select File' page, and on the 'Detailed Settings' page, leave both boxes unticked
Files will be added
Select the 'Save' option on the 'Data Management' page which pops up at the end of the process
The tournament logos still need to be added manually, however, so head back to 'Data Management', then 'Import/Export', and select 'Import Images'
Next, select the 'Competition Emblems' option in the 'Import Images' screen
Tick all of the individual images (not the folders), and press OK
Finally, you need to edit each competition manually with their newly imported logos, by burrowing down through the 'Competition Category' pages which will follow the logo import
Let us know if you think this PES 2017 modding tutorial was helpful or not. Did you get a chance to check out the game? Well you should because it is a stunning achievement in graphics, Just look at these true-to-life player faces.