If you use PayPal regularly for online transactions and had stopped using the Android app as it was too old in features, you should reconsider your decision. The PayPal app has received a new massive update a couple of days ago, and we have already covered an article about how PayPal 6.0 APK brings a huge overhaul to the app's UI.
Well, the app has now been listed officially on the Google Play Store, and the version number has been bumped up to 6.0.9 with build number 1150060916. The total size of the PayPal APK download file is 29.44 MB and it is available for all the smartphones and tablets that run Android 4.0.3 or later.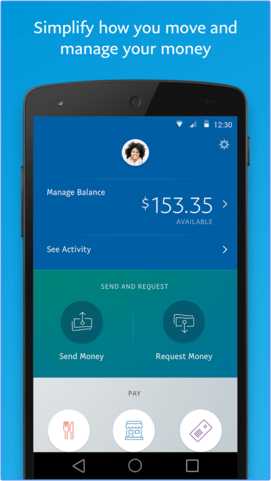 If you want to know what's new in this update, here's the complete official changelog as posted on the Play Store page of PayPal:
• A completely refreshed design

• New start screen that provides faster access to your most important account info and the top actions you take

• Send and Request Money pages that can be personalized with the people you exchange money with most – including your phone contacts

• Completely new request money flow that allows others to pay you with just one click

• Greater account info including 3 yrs of history and how you funded your payments and money you sent

• Yes, basically everything is new
So basically if you are a PayPal user and have got an Android smartphone or tablet, you should download the latest PayPal APK right now. You can download PayPal 6.0.9 APK from APK4Fun.com.